BALTHASAR coffee table
Regular price

1.700,00€

inkl. MwSt.

Sale price

1.700,00€

inkl. MwSt.
At your home in 3 months
Free shipping from 50€ (DE/AT)
Eye catching design
Handmade in Germany
Description
Your cozy sofa needs a great coffee table, doesn't it? A table to put your coffee, your remote control, decorations and maybe even your feet on. Our Balthasar coffee table can withstand it. We made it from high-quality concrete and finished it with wonderful solid wood. You can order it in three different concrete colors so that it suits you and your interior perfectly. You also decide which wood we should use. Do you decide on robust oak, ash or rather walnut? We love the mix of concrete and wood. We lived out exactly this love with our coffee table Balthasar. It is not just any coffee table, but a one-off that we make especially for you in our manufactory. Thanks to the high-quality materials that we use, it is rustic, timeless and, above all, durable. After all, your new coffee table should be able to accompany you for many years.en.
It doesn't matter whether you just want to set down a single coffee or whether you want to prepare a whole game night with snacks and drinks on our table, there is enough space for it. It's also mobile thanks to the castors we installed, so you can quickly push it to the side..
Are you still unsure Then üü Convince yourself with our

 

CONCRETE PATTERN

.
Note: this item is not prefabricated and will only be made for you after your order has been received. The logo is only incorporated into the table on special request.
product info
materials
Concrete table top: high-strength, fine-pored designer concrete

Wooden elements: high-quality solid wood, oiled

surface sealed
product details
Dimensions (L x W x H): 

118x70x30cm

Weight per piece: 80kg
Dimensions (L x W x H): 100x58x30cm
Weight per piece: 70kg
Dimensions (L x W x H): 80x46x30cm
Weight per piece: 55kg

Movable by casters: Yes
scope of delivery
BALTHASAR coffee table on castors

Delivery: by freight forwarder free curbside
FAQs - frequently asked questionsn

Leaves water or dirt stains on the concrete?
We seal the surface of the concrete so that it is dirt and water repellent. This allows you to easily wipe the surface and the surface will remain stain-free.
How is the table delivered??
The table will be safely delivered curbside to your front door with our partner forwarding agency.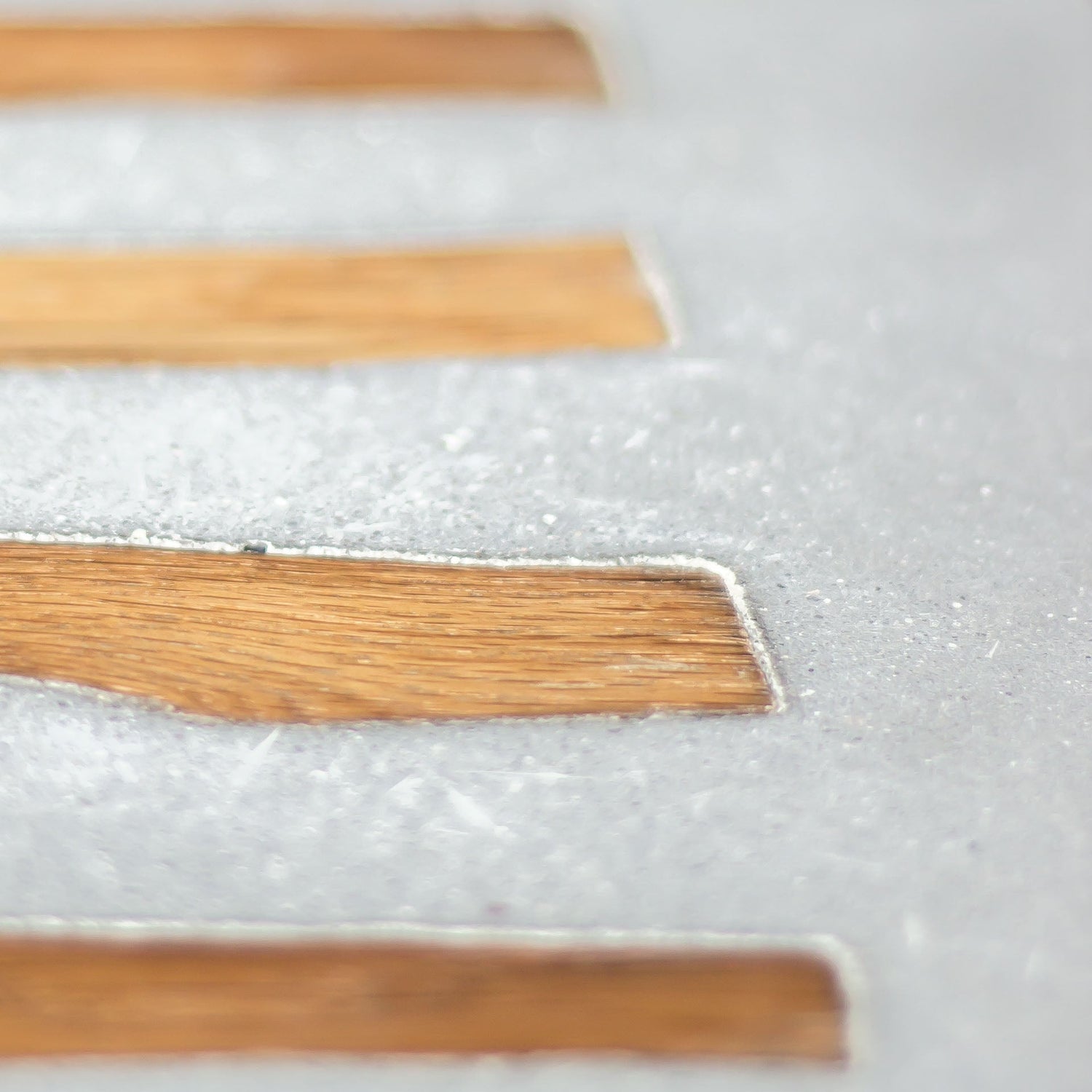 concrete-wood combination
The BALTHASAR coffee table is made from a combination of concrete and wood, giving it a timeless and rustic look. You can choose between three concrete colors and three types of wood to perfectly match your interior.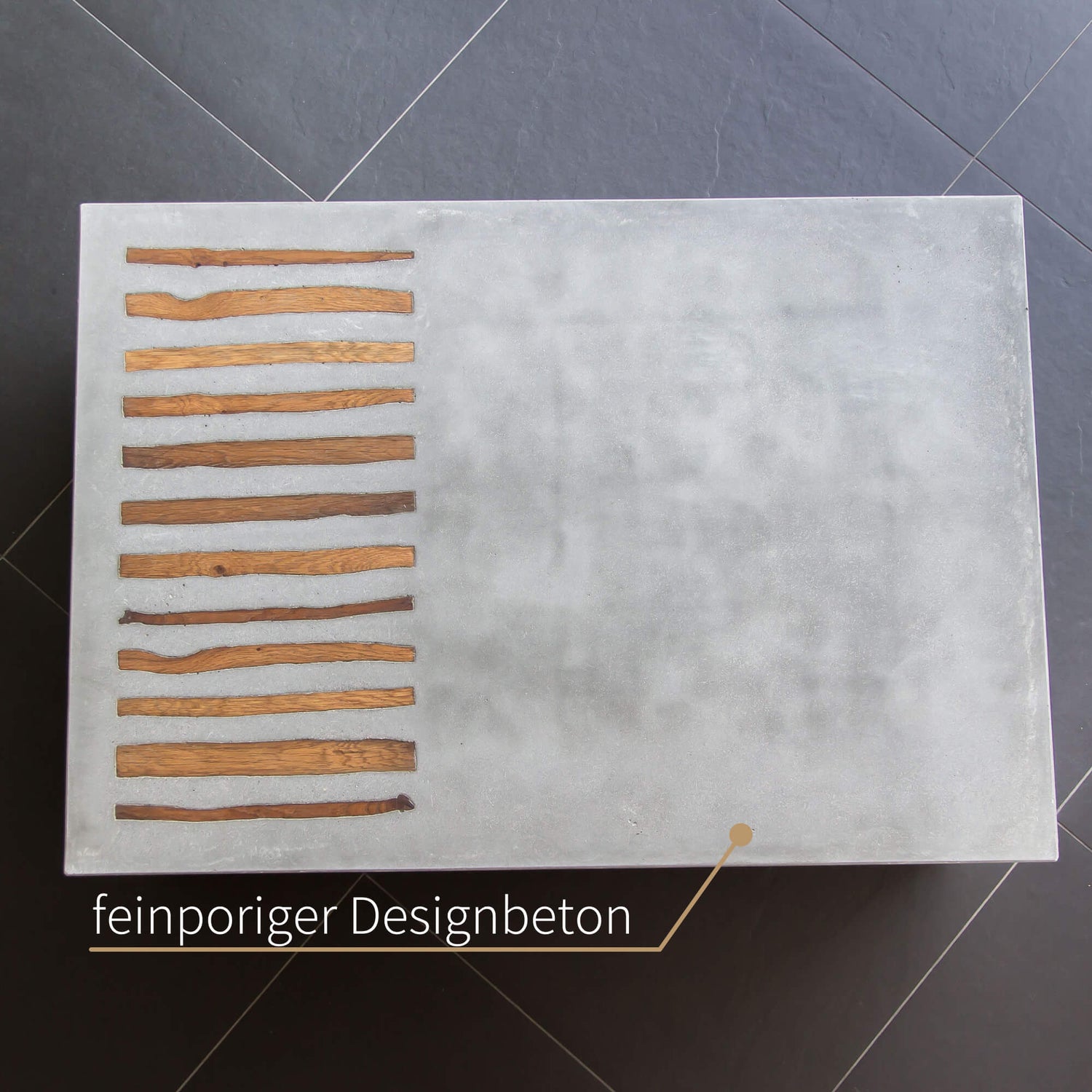 Sturdy and durable
The high-quality materials that we use for the BALTHASAR coffee table, such as fine-pored design concrete and solid wood, make it particularly robust and durable. The attached castors also make it mobile and prevent transport damage.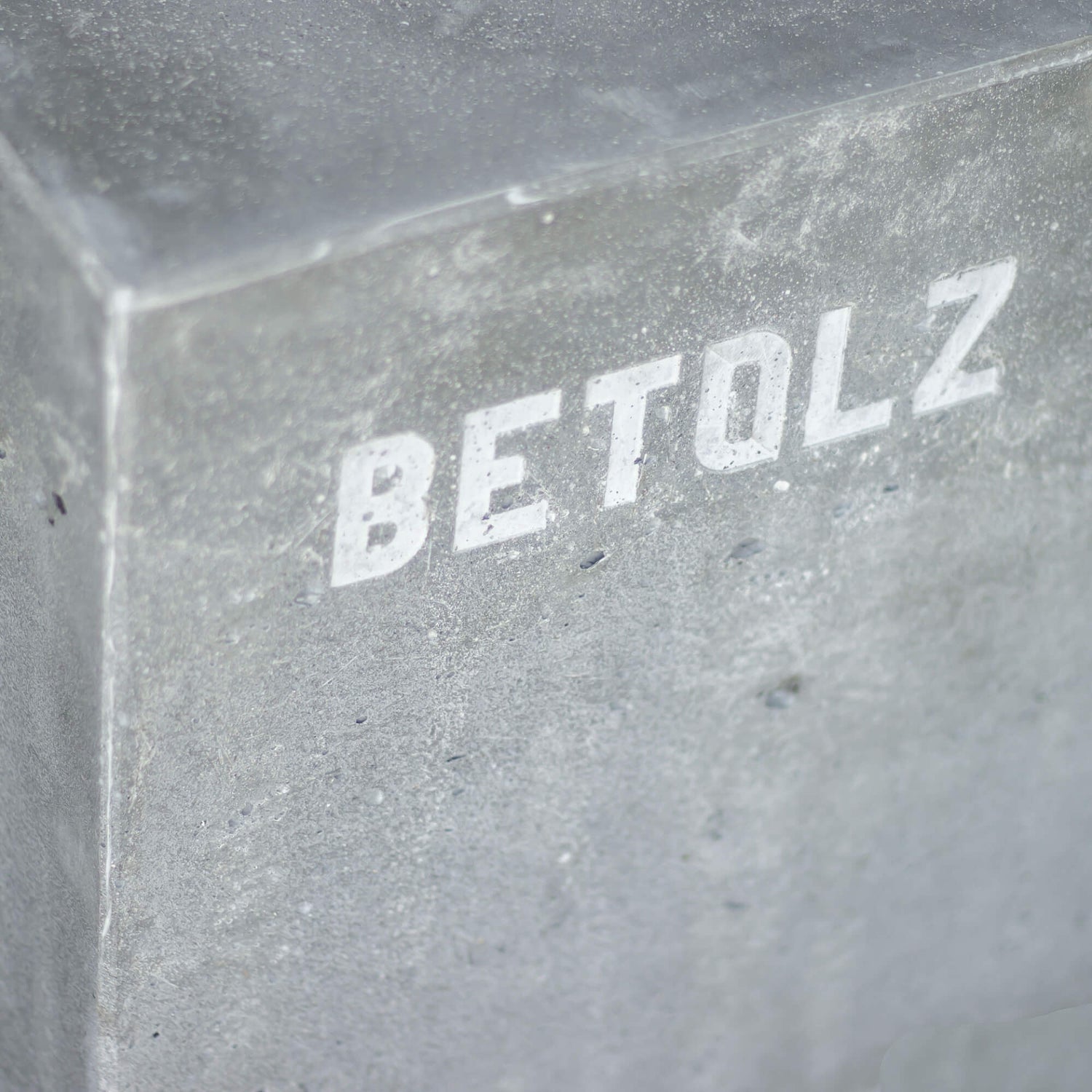 Individual unique
The BALTHASAR coffee table is made especially for you in our manufactory - you will receive a piece of furniture that is unique and corresponds to your individual wishes.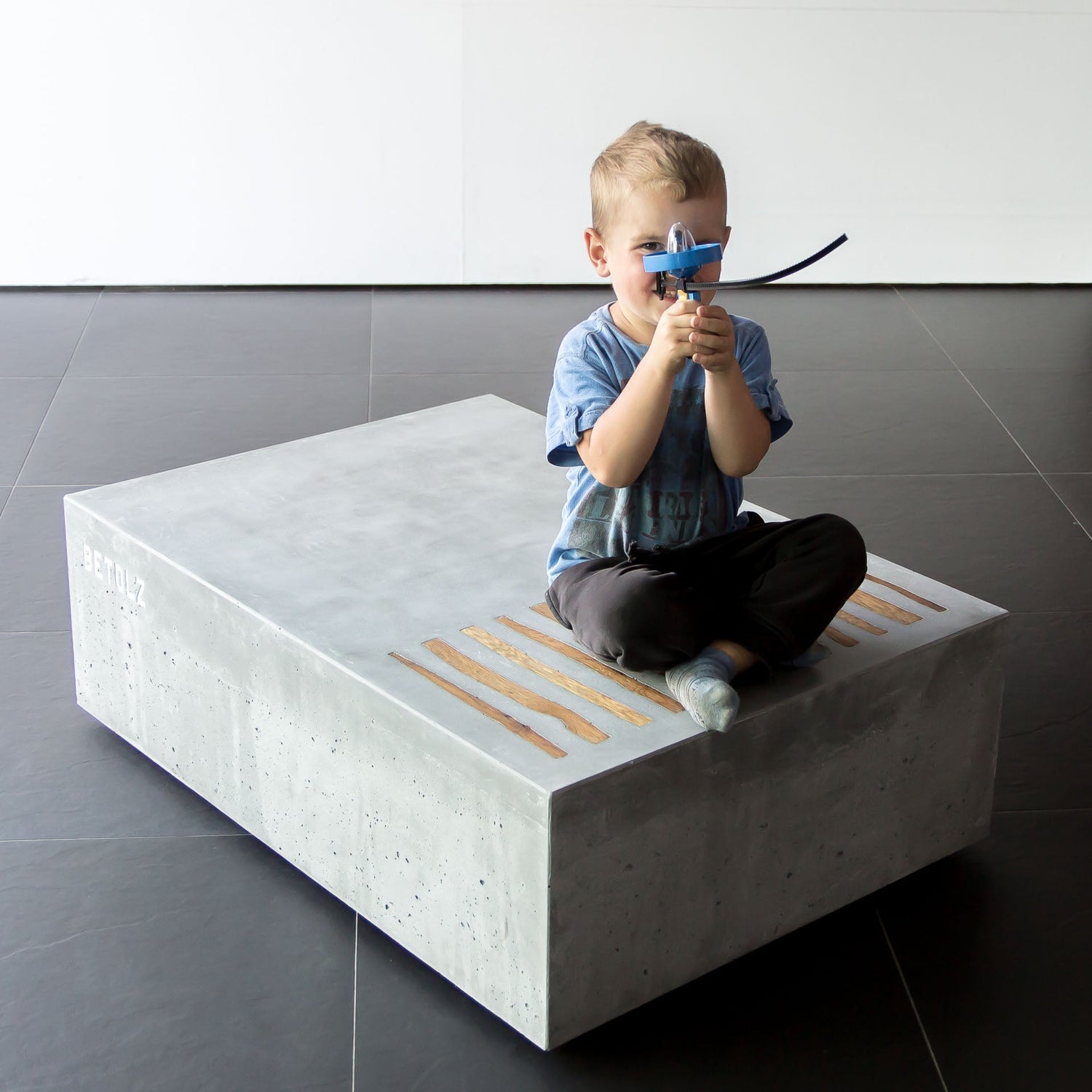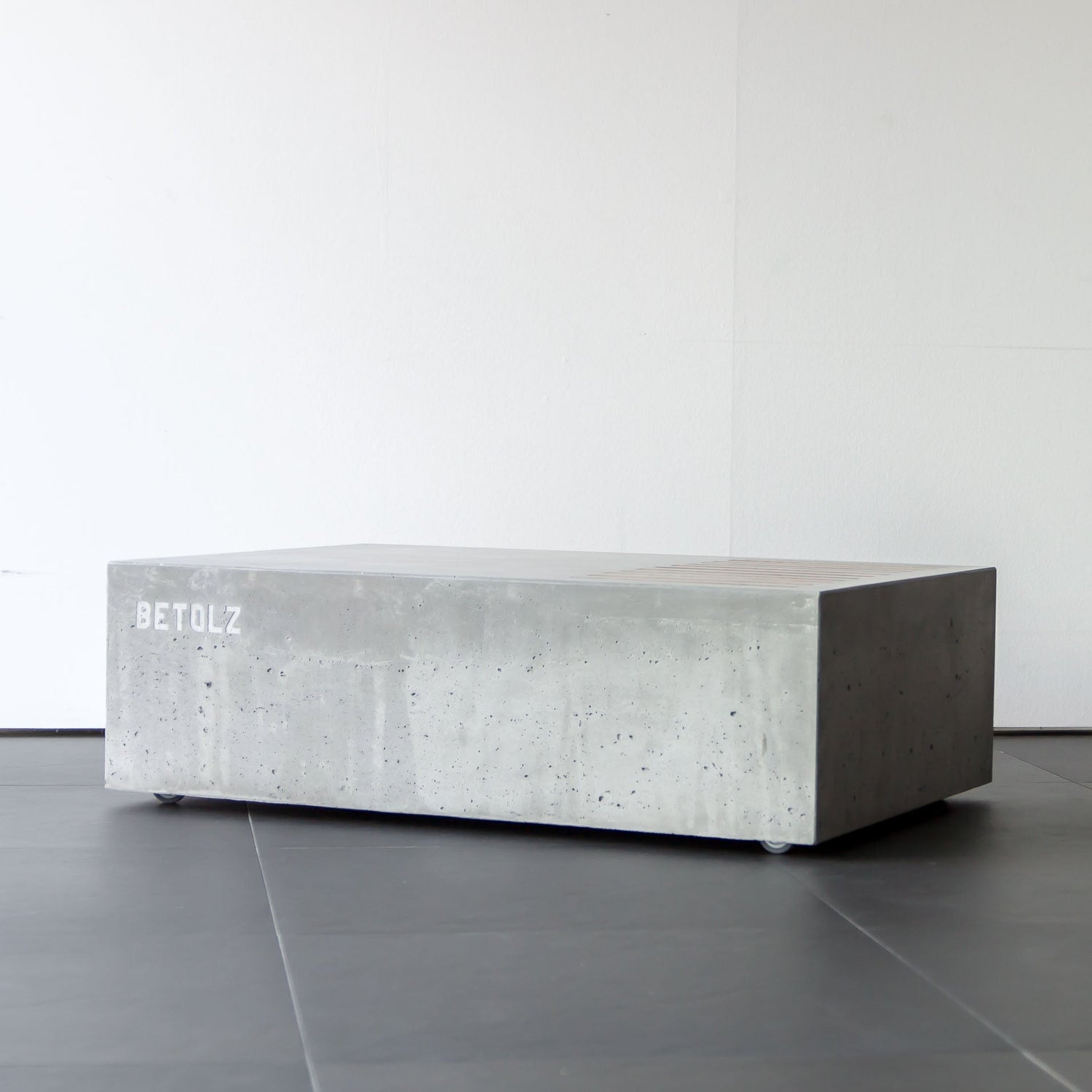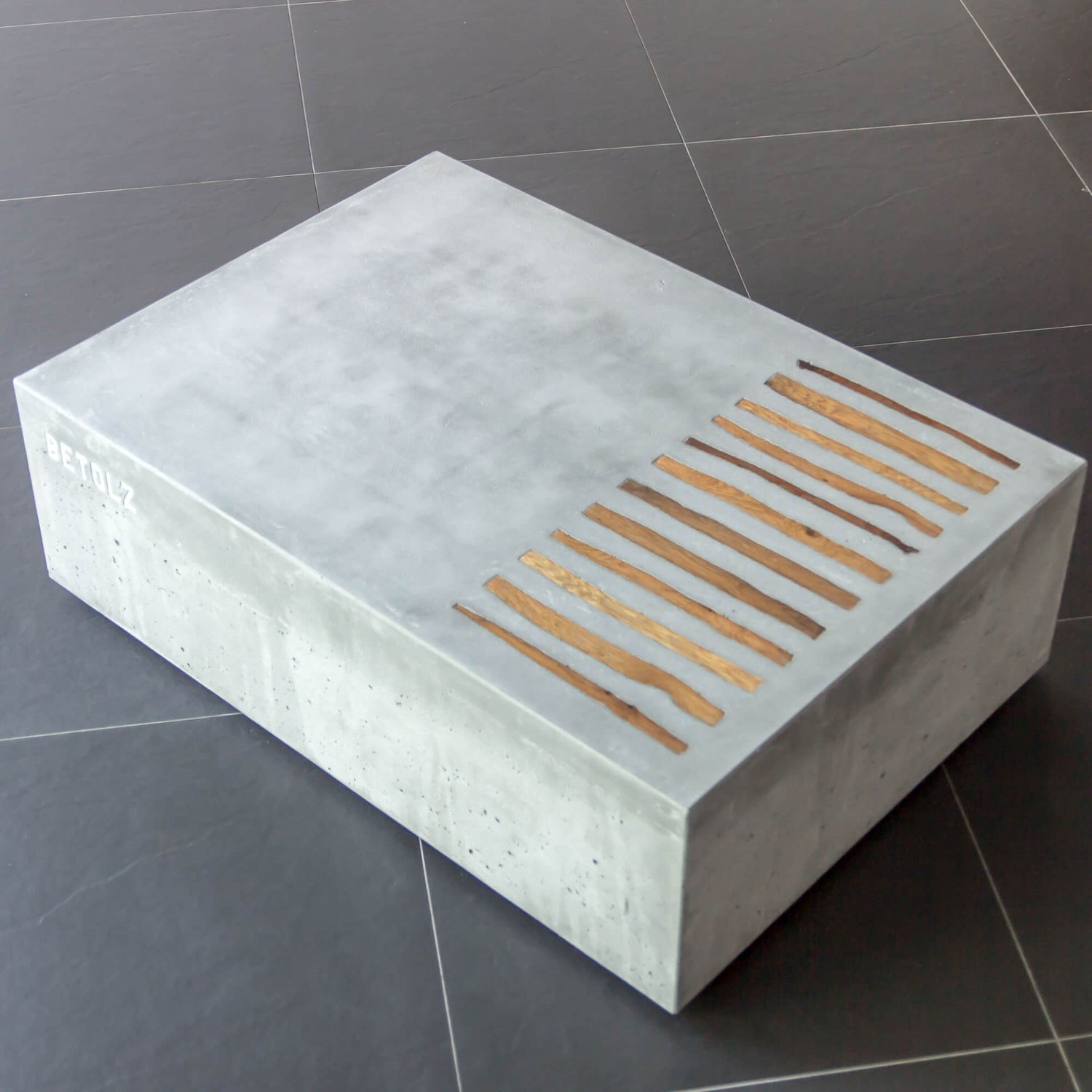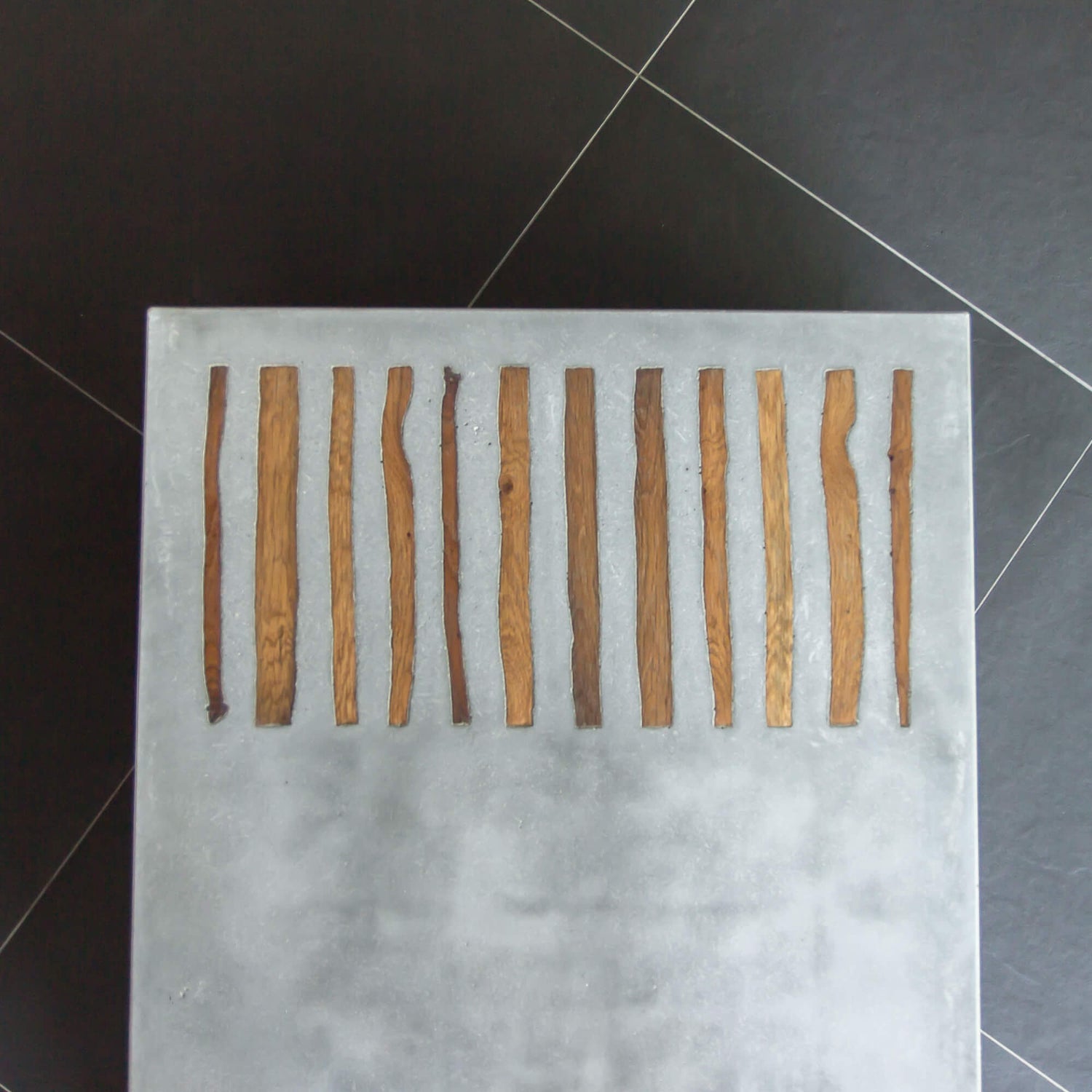 A real eye catcher
With its excellence and customization options, the BALTHASAR coffee table is a real eye-catcher and an eye-catcher in every apartment.
At your home in 3 months
Individually produced for you
Secure payment
Secure payment and shopping
Thats what our customers say