Coffee table DANIEL
Regular price

1.750,00€

inkl. MwSt.

Sale price

1.750,00€

inkl. MwSt.
At your home in 3 months
Free shipping from 50€ (DE/AT)
Eye catching design
Handmade in Germany
Description
You want to spend a cozy evening on the sofa. Of course, various delicacies and drinks with the appropriate crockery should not be missing. You place this on your coffee table. But there are often other decorative elements on the living room table, such as remote controls, smartphones, etc. Many coffee tables don't offer that much space or the tables don't even stand up to the load. Our DANIEL coffee table not only offers you enough storage space, it can also withstand all loads. In addition, its clear design will immediately inspire any style lover with a penchant for minimalism. The cuboid is cast from high-strength concrete that is almost non-porous. The coolness of the table is taken by the embedded solid oak top. And every table is unique thanks to the natural materials. Of course, we also thought along and gave the coffee table DANIEL practical details. The table is on castors, the concrete is sealed and the wood is oiled. This makes it easy to care for and mobile. With the timeless concrete block you get a very special, stylish and durable living room table.h.
Are you still unsure Then üü Convince yourself with our

 

CONCRETE PATTERN

.
Note: this item is not prefabricated and will only be made for you after your order has been received. The logo is only incorporated into the table on special request.
product info
materials
Concrete table top: high-strength, fine-pored designer concrete

Wooden elements: high-quality solid wood, oiled

surface sealed
product details
Dimensions (L x W x H): 

118x70x30cm

Weight per piece: 80kg
Dimensions (L x W x H): 100x58x30cm
Weight per piece: 70kg
Dimensions (L x W x H): 80x46x30cm
Weight per piece: 55kg

Movable by castors: Yes
scope of delivery
Coffee table DANIEL on wheels

Delivery: by freight forwarder free curbside
FAQs - frequently asked questionsn

Leaves water or dirt stains on the concrete?
We seal the surface of the concrete so that it is dirt and water repellent. This allows you to easily wipe the surface and the surface will remain stain-free.
How is the table delivered??
The table will be safely delivered curbside to your front door with our partner forwarding agency.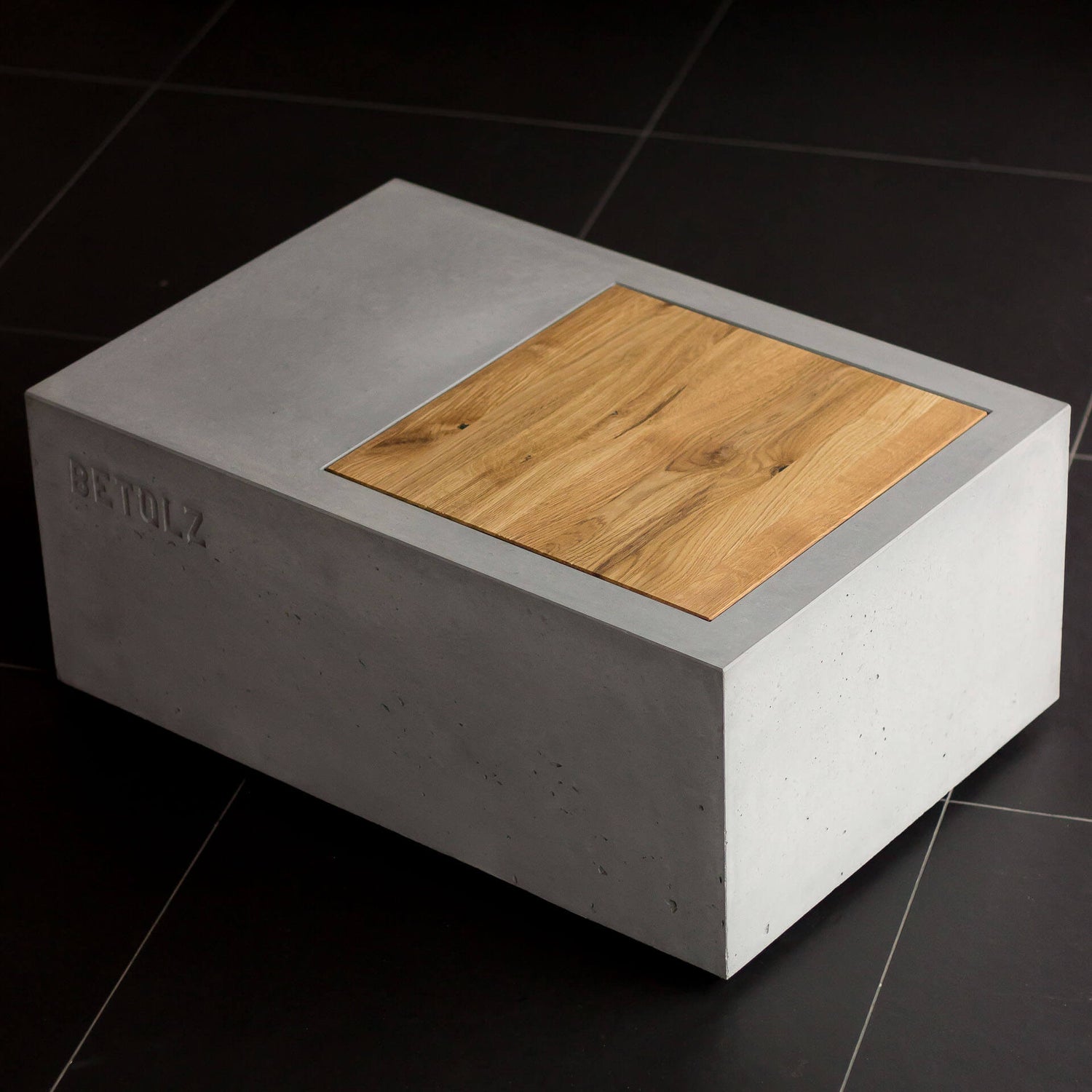 Timeless & minimalist design
The minimalist design of the DANIEL makes it a real eye-catcher in every room. The combination of cool concrete and warm solid wood ensures timeless elegance.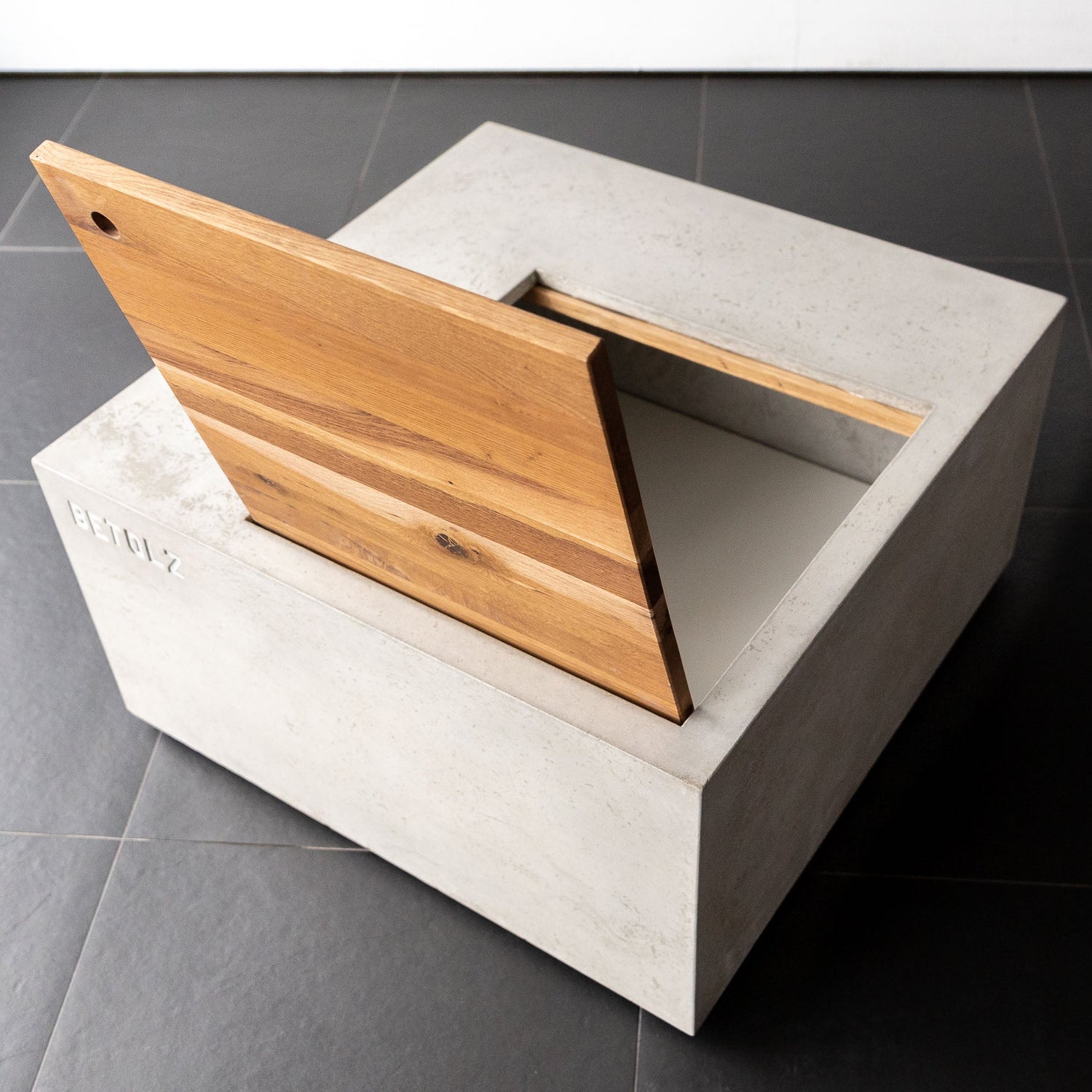 Robust & functional
The DANIEL coffee table is the perfect addition to any living room. With its high-strength, fine-pored concrete table top and the solid, oiled wooden elements, it not only offers enough storage space, but is also extremely robust and stable. It also has the function of folding up the wooden top, which offers additional storage space inside the table.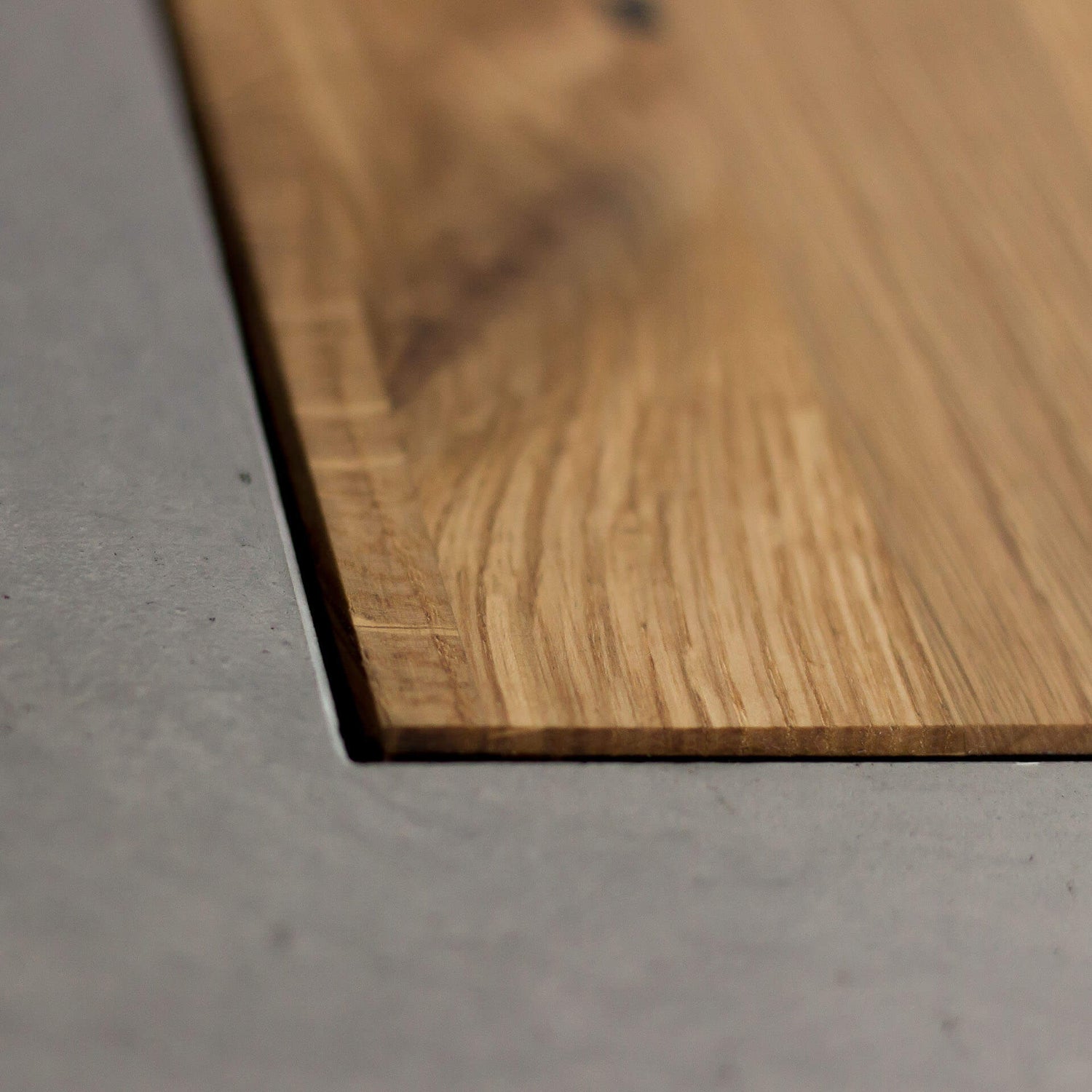 Mobile and easy to maintain
The coffee table DANIEL is not only a visual highlight, but also particularly practical in use. Thanks to its wheels, it is mobile and can easily be rolled to any desired location in the room. In addition, the surface is sealed, making it easy to care for and clean.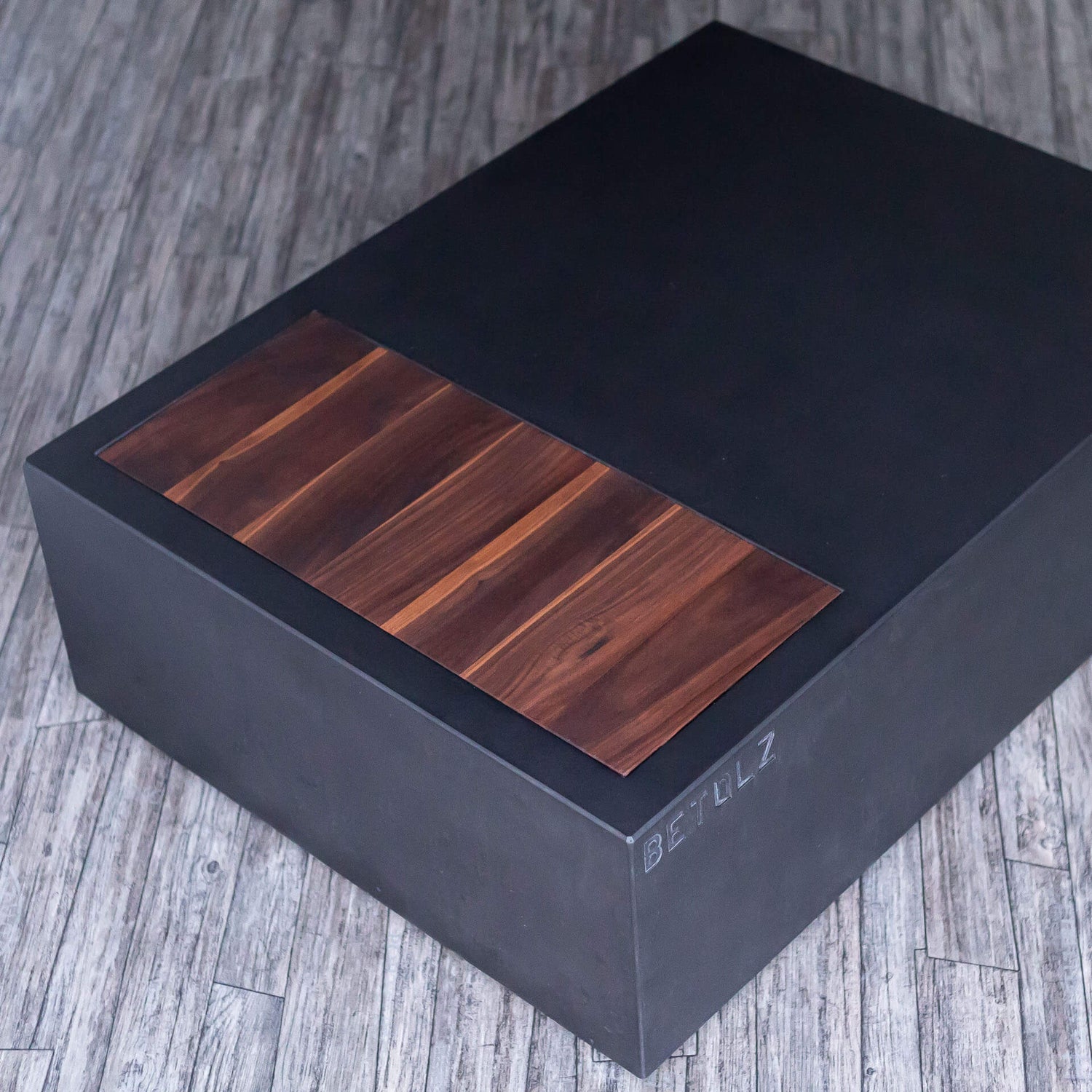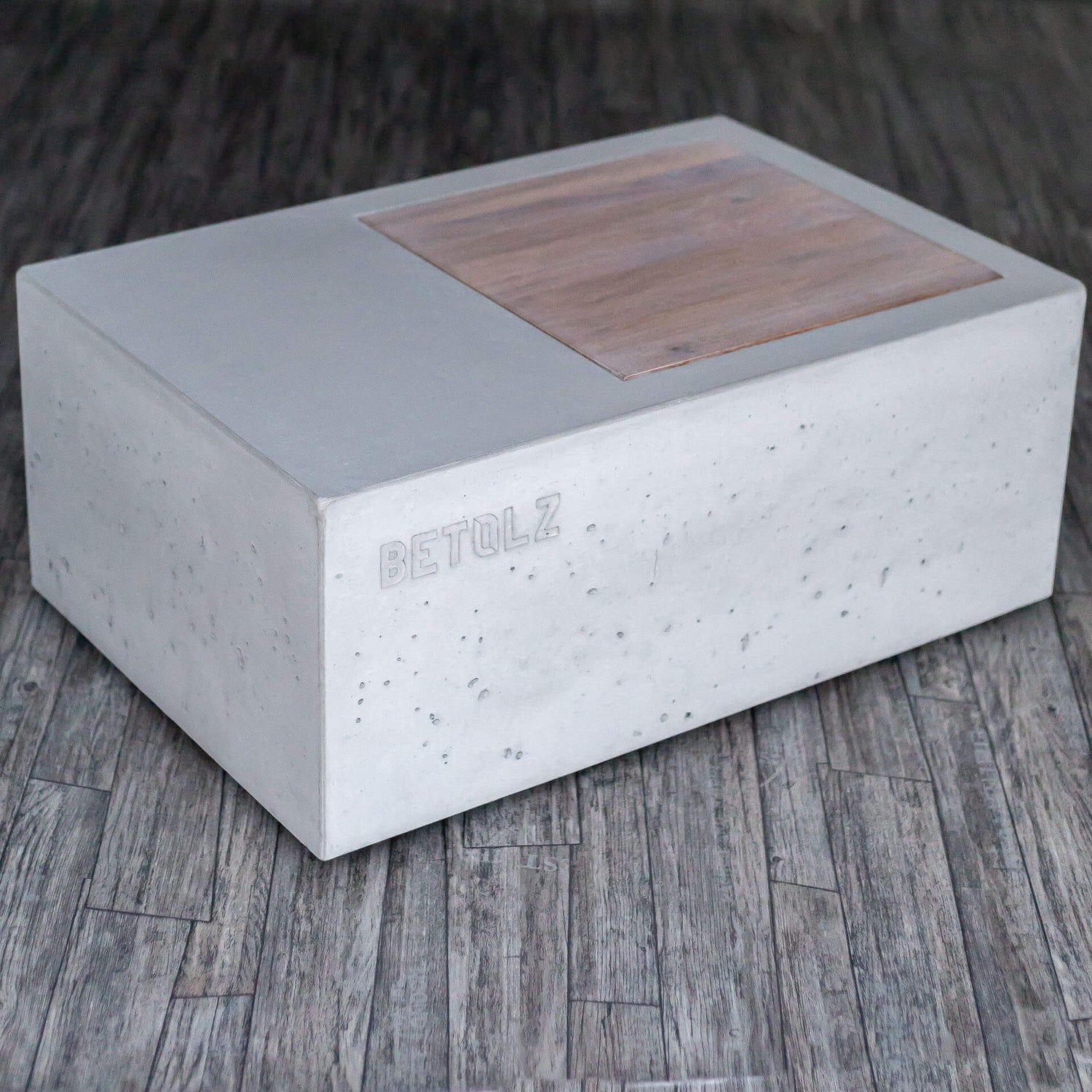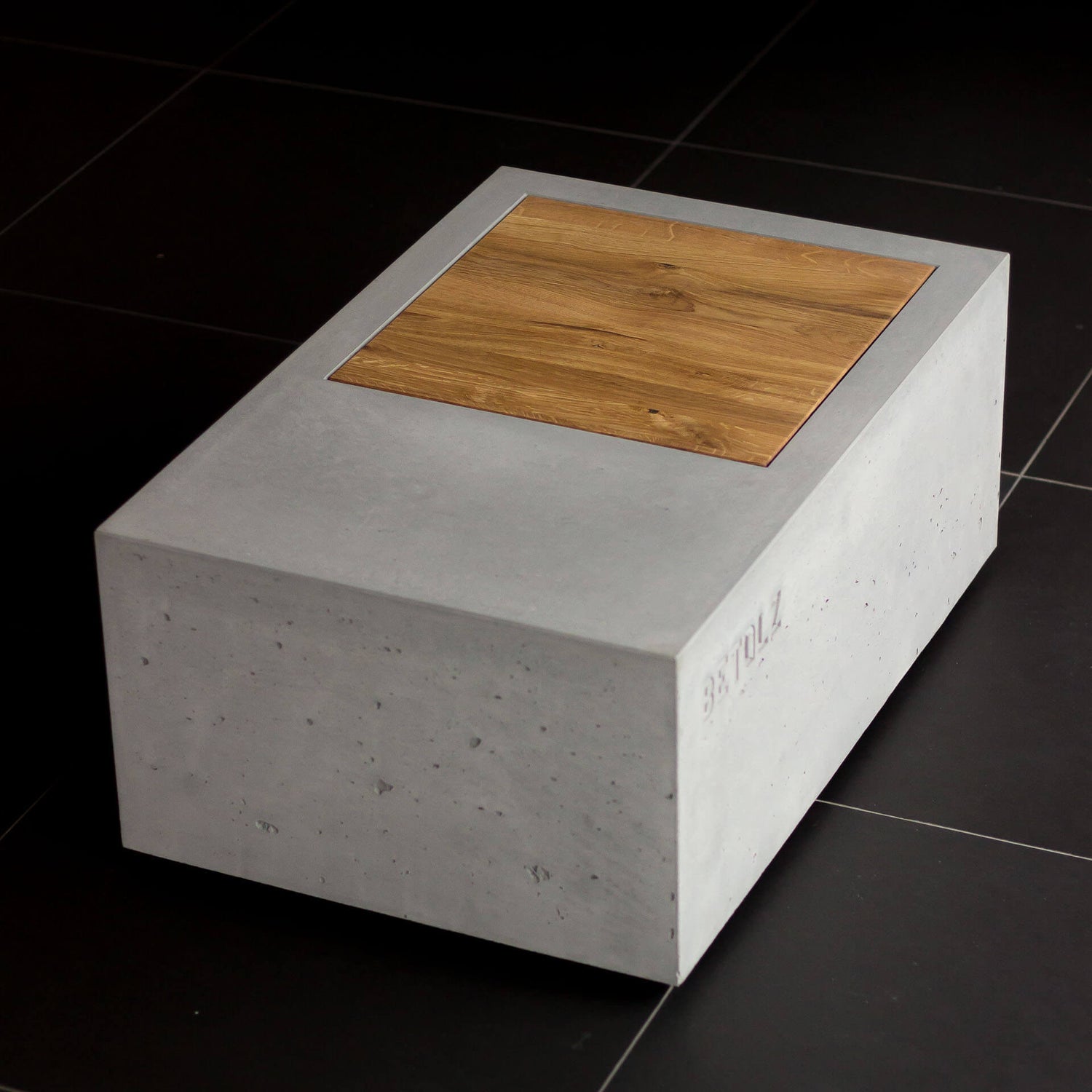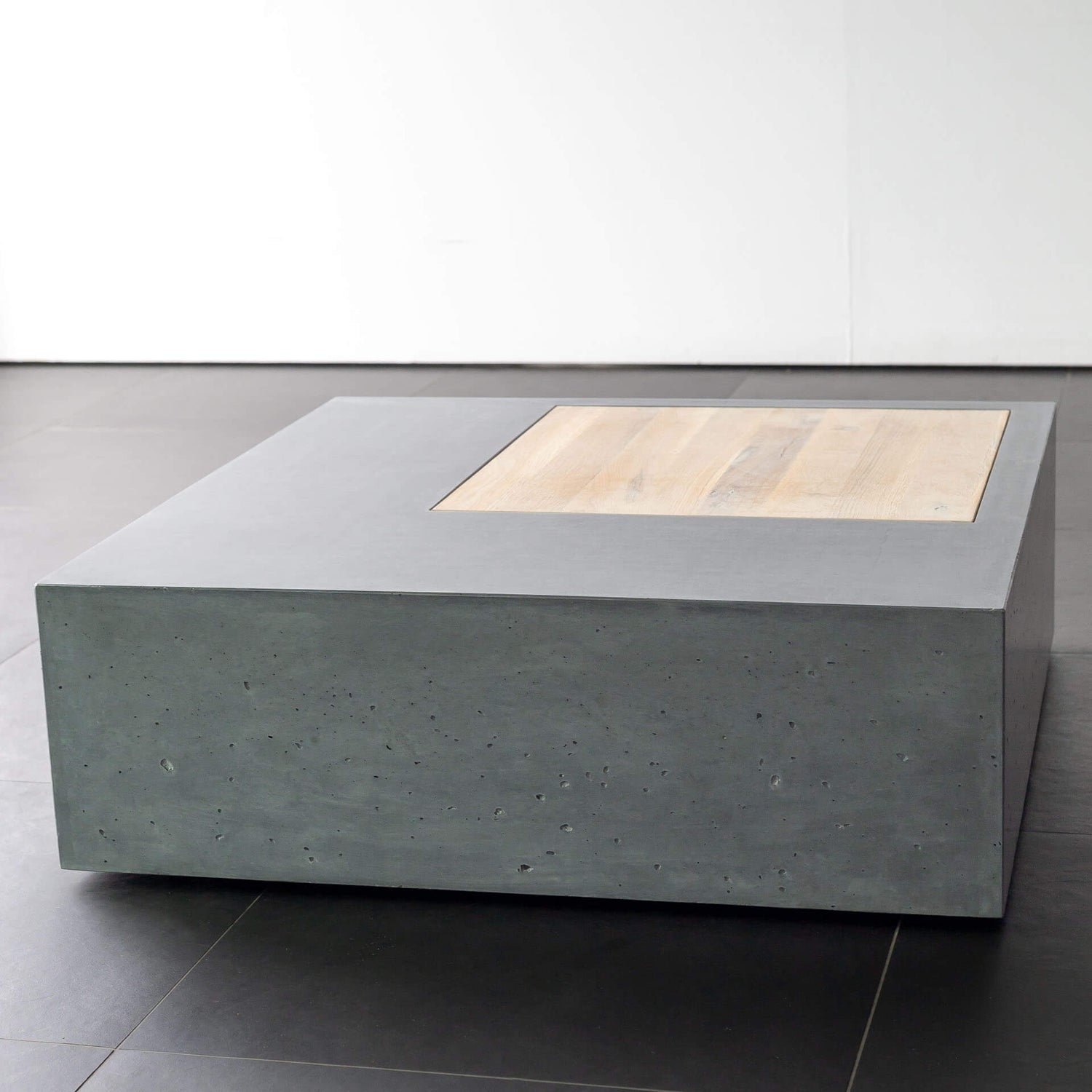 variety
With the DANIEL coffee table you have the opportunity to design your living room according to your wishes and preferences, because it is available in different color variants - from classic anthracite to timeless gray to fresh white. You also have the choice of wood colors between oak, ash and walnut.
At your home in 3 months
Individually produced for you
Secure payment
Secure payment and shopping
Thats what our customers say