Coffee table PAUL
Regular price

1.900,00€

inkl. MwSt.

Sale price

1.900,00€

inkl. MwSt.
At your home in 3 months
Free shipping from 50€ (DE/AT)
Eye catching design
Handmade in Germany
Description
Don't we all know that moment when we come home and throw ourselves on the couch to switch off a bit. You have already found the comfortable couch for it. Perfect! Then all you need is the right coffee table, on which you can put everything that you need to have within easy reach. After all, you don't want to leave your cozy place so quickly. We have something for you. Our coffee table Paul. We made it from high-quality concrete and finished it with a solid wooden panel. You are welcome to choose which concrete color it should have and which wood we should work with..
Don't we all need a living room in which we feel absolutely comfortable? Because the living room is usually the place where you can relax and switch off. For this you need a wonderfully comfortable couch and of course a stylish coffee table on which you can put some treats, a cup of tea and a good book. Our Paul coffee table is big enough and can do just that. We work with solid wood and concrete for our Paul coffee table. This combination makes your new coffee table particularly durable and stable. You get a modern and yet timeless table that is not only practical, but also looks really good. And all of that handcrafted for you in our manufactory. We also attach castors to the table for you so that it is mobile and you can move it at any time..
Are you still unsure Then üü Convince yourself with our

 

CONCRETE PATTERN

.
Note: this item is not prefabricated and will only be made for you after your order has been received. The logo is only incorporated into the table on special request.
product info
materials
Concrete table top: high-strength, fine-pored designer concrete

Wooden elements: high-quality solid wood, oiled

surface sealed
product details
Dimensions (L x W x H): 

118x70x30cm

Weight per piece: 100kg
Dimensions (L x W x H): 100x58x30cm
Weight per piece: 85kg
Dimensions (L x W x H): 80x46x30cm
Weight per piece: 65kg

Movable by castors: Yes
scope of delivery
Coffee table PAUL on wheels

Delivery: by freight forwarder free curbside
FAQs - frequently asked questionsn

Leaves water or dirt stains on the concrete?
We seal the surface of the concrete so that it is dirt and water repellent. This allows you to easily wipe the surface and the surface will remain stain-free.
How is the table delivered??
The table will be safely delivered curbside to your front door with our partner forwarding agency.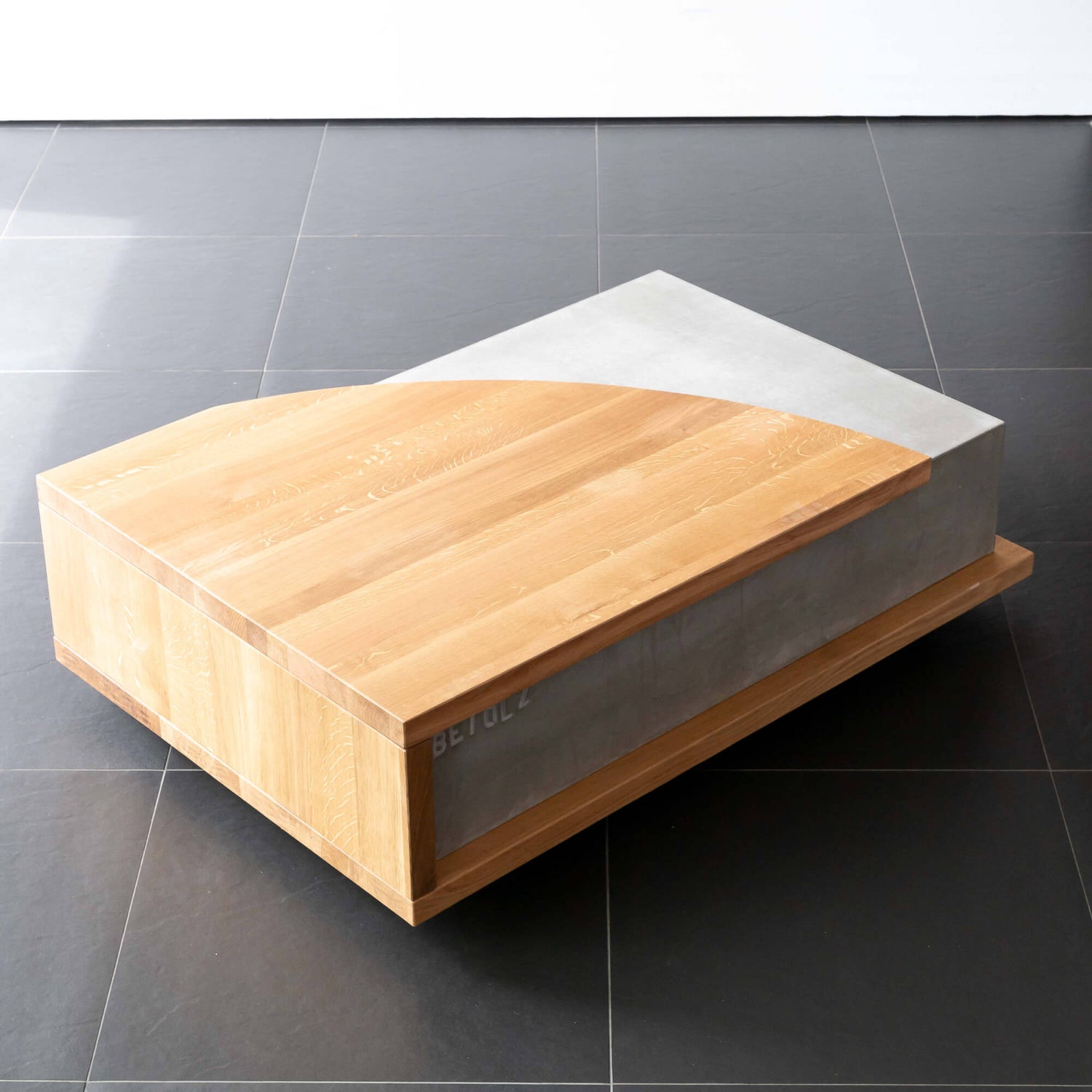 Modern design
The coffee table PAUL is a real eye-catcher in every living room. The combination of fine-pored, high-strength design concrete and high-quality, oiled solid wood gives it a modern elegance.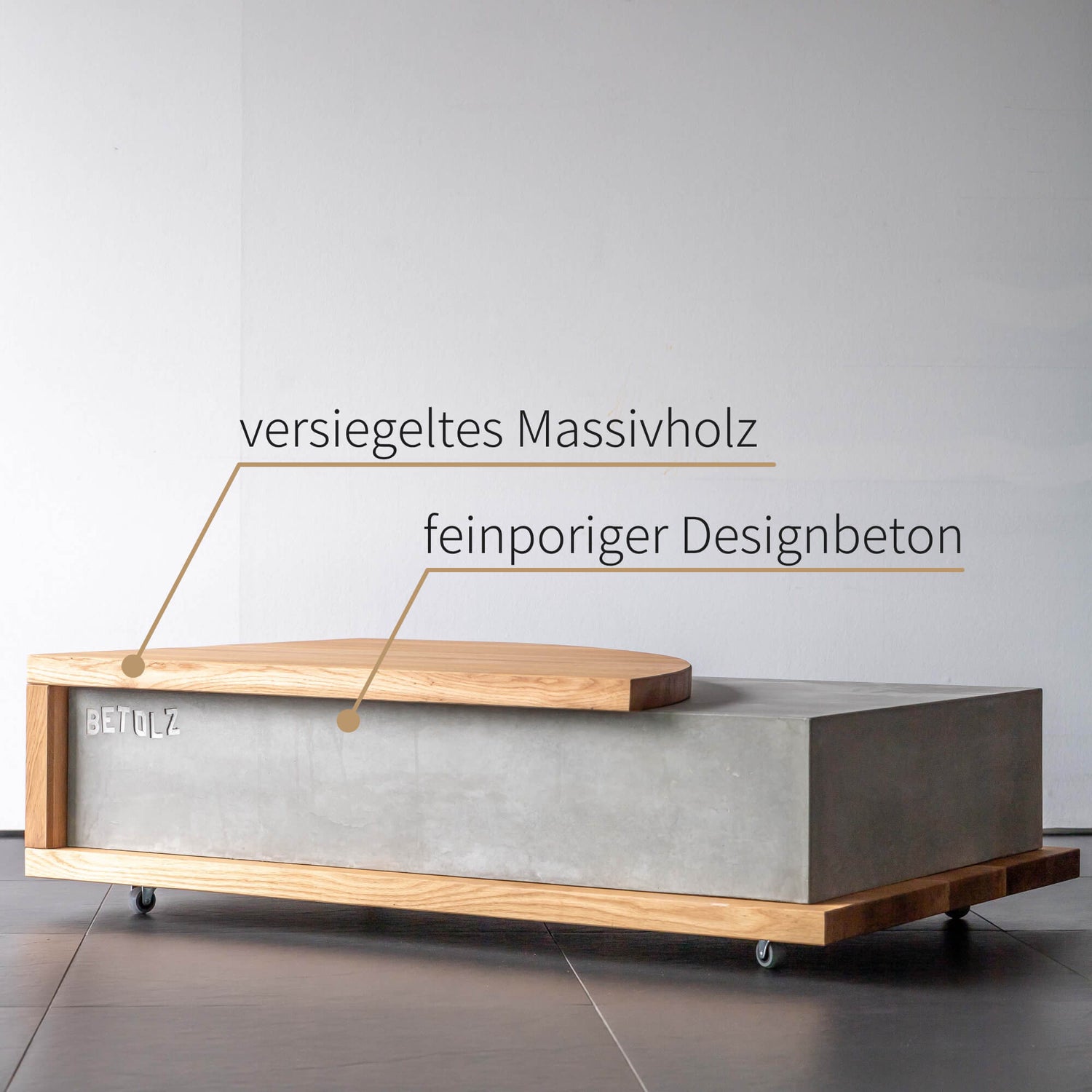 Practical and durable
With its large concrete tabletop and stable wooden elements, the PAUL coffee table offers enough storage space for all the things you need to have close at hand. Thanks to the use of high-quality materials and the sealed surface, it is not only durable but also easy to maintain. Thanks to its castors, it is also mobile at all times and can be rolled to any desired location in the room.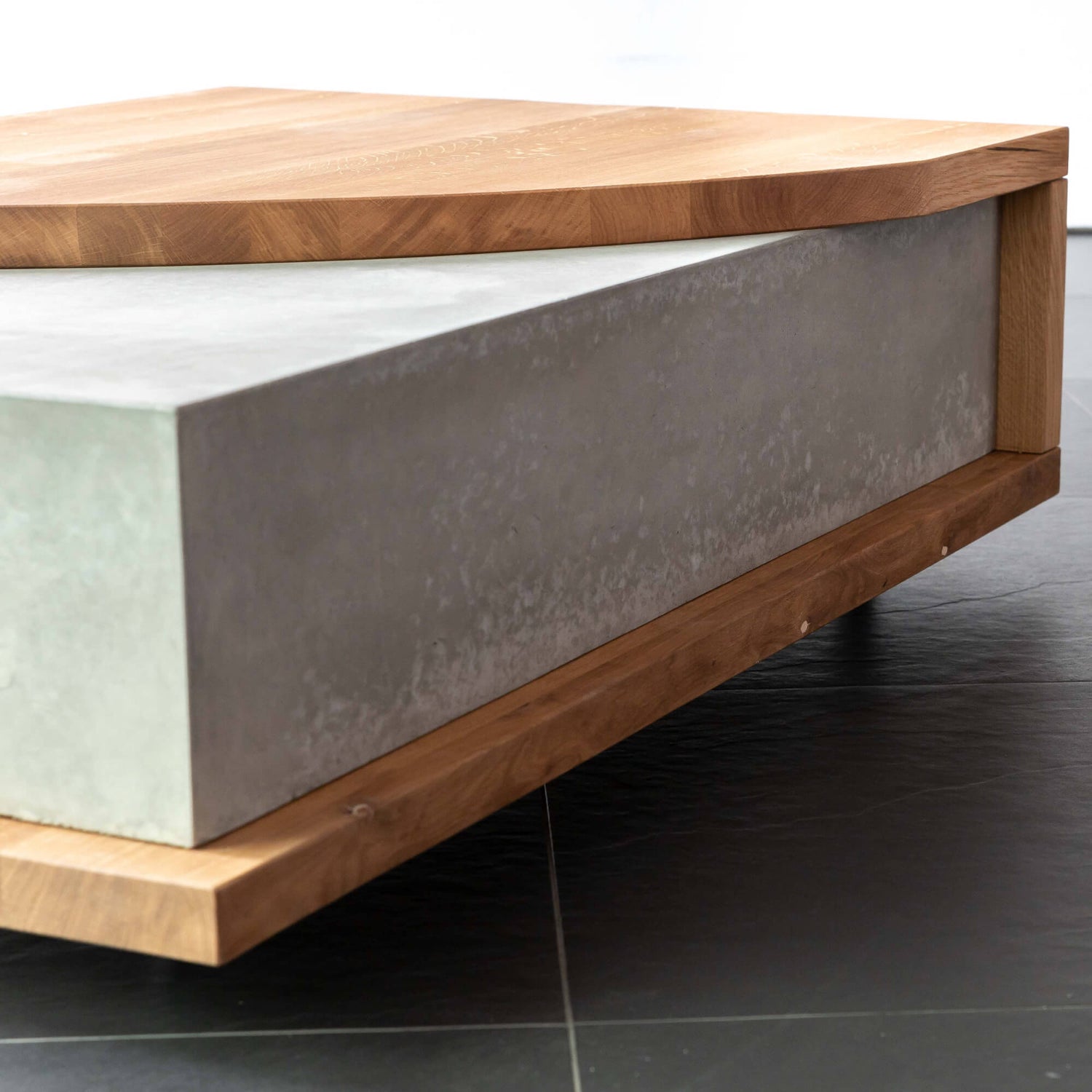 handmade
The PAUL coffee table is handcrafted for you in our manufactory. We offer you the opportunity to design your new coffee table according to your wishes and preferences by choosing from different concrete and wood colors. So you get a table that fits perfectly with your interior and is also a real one-of-a-kind.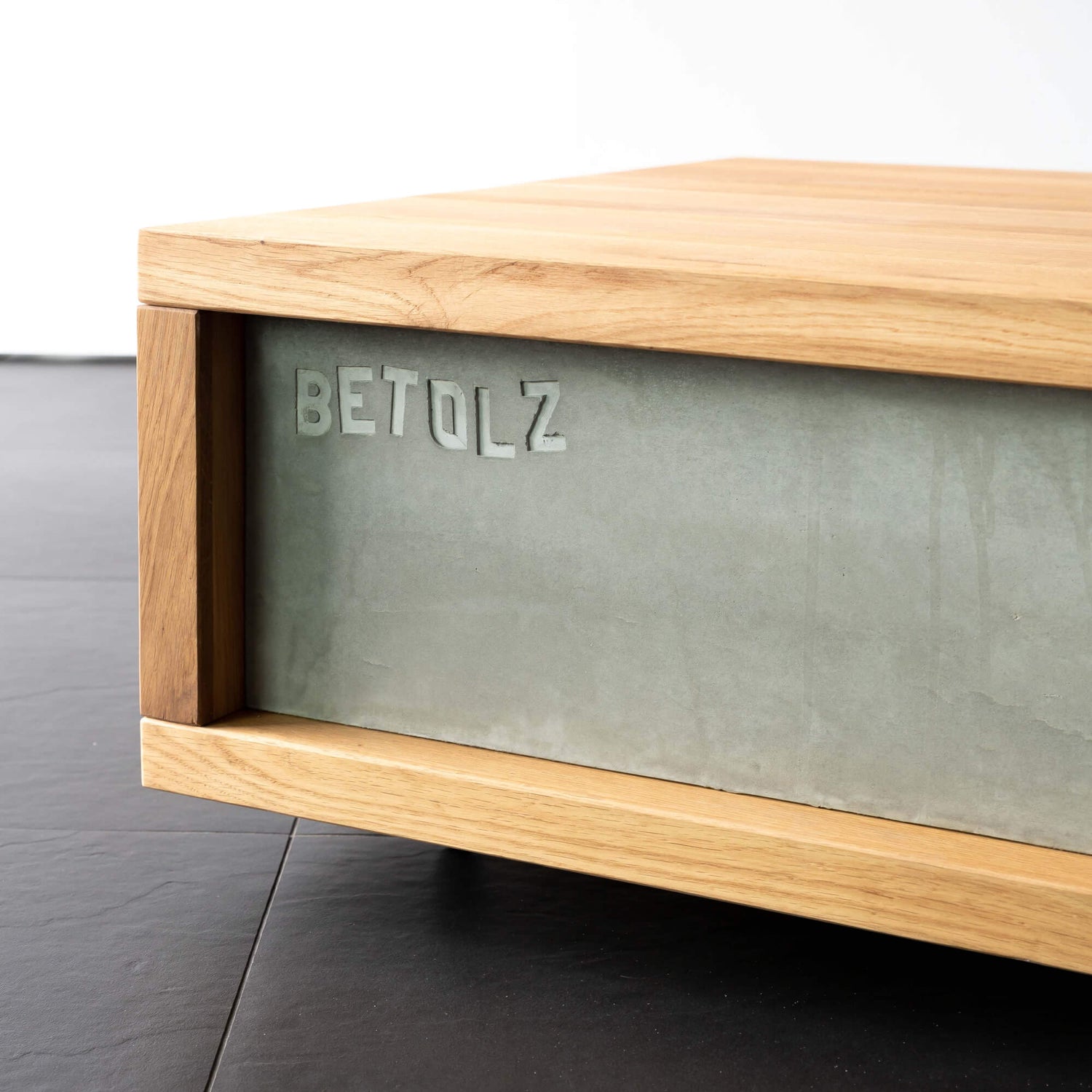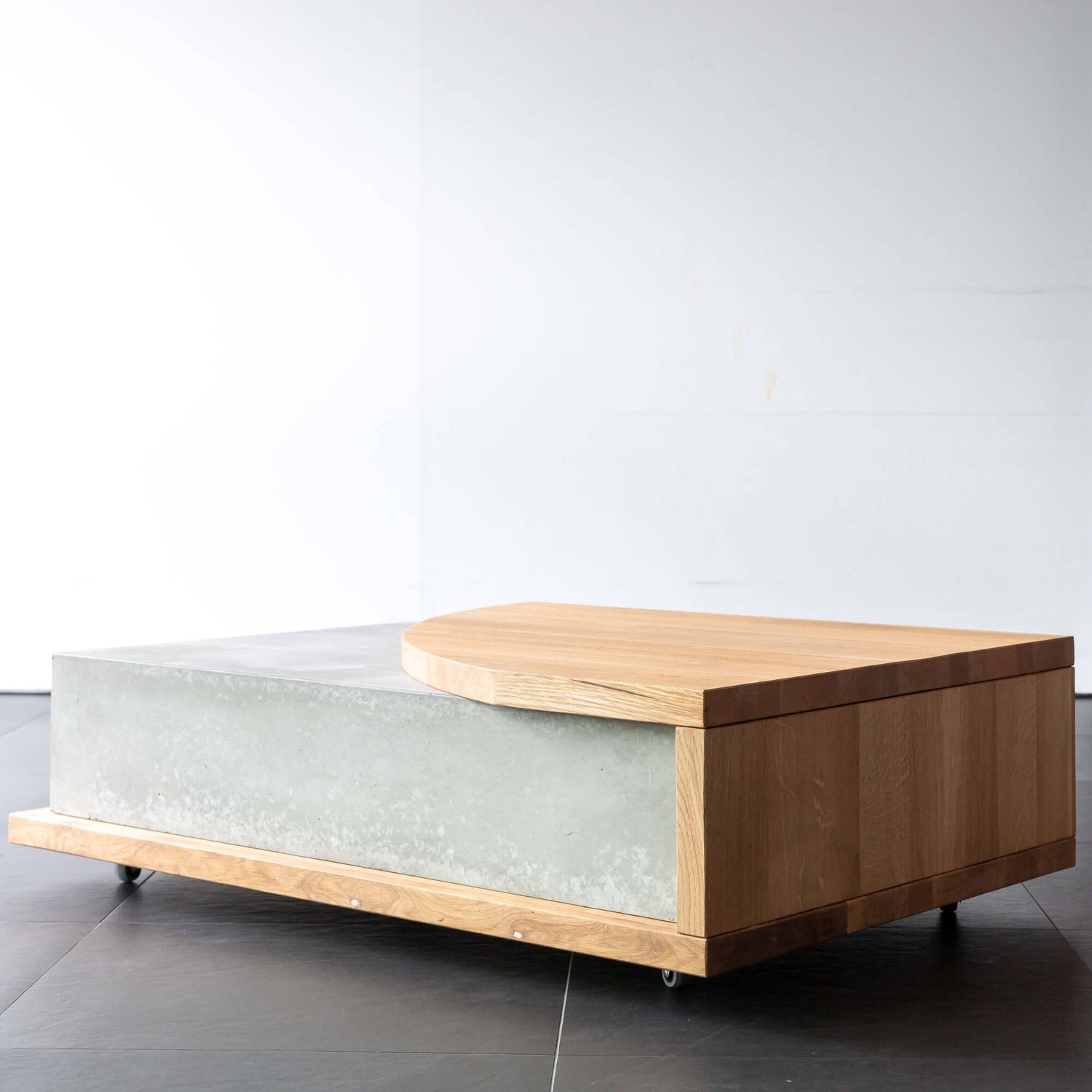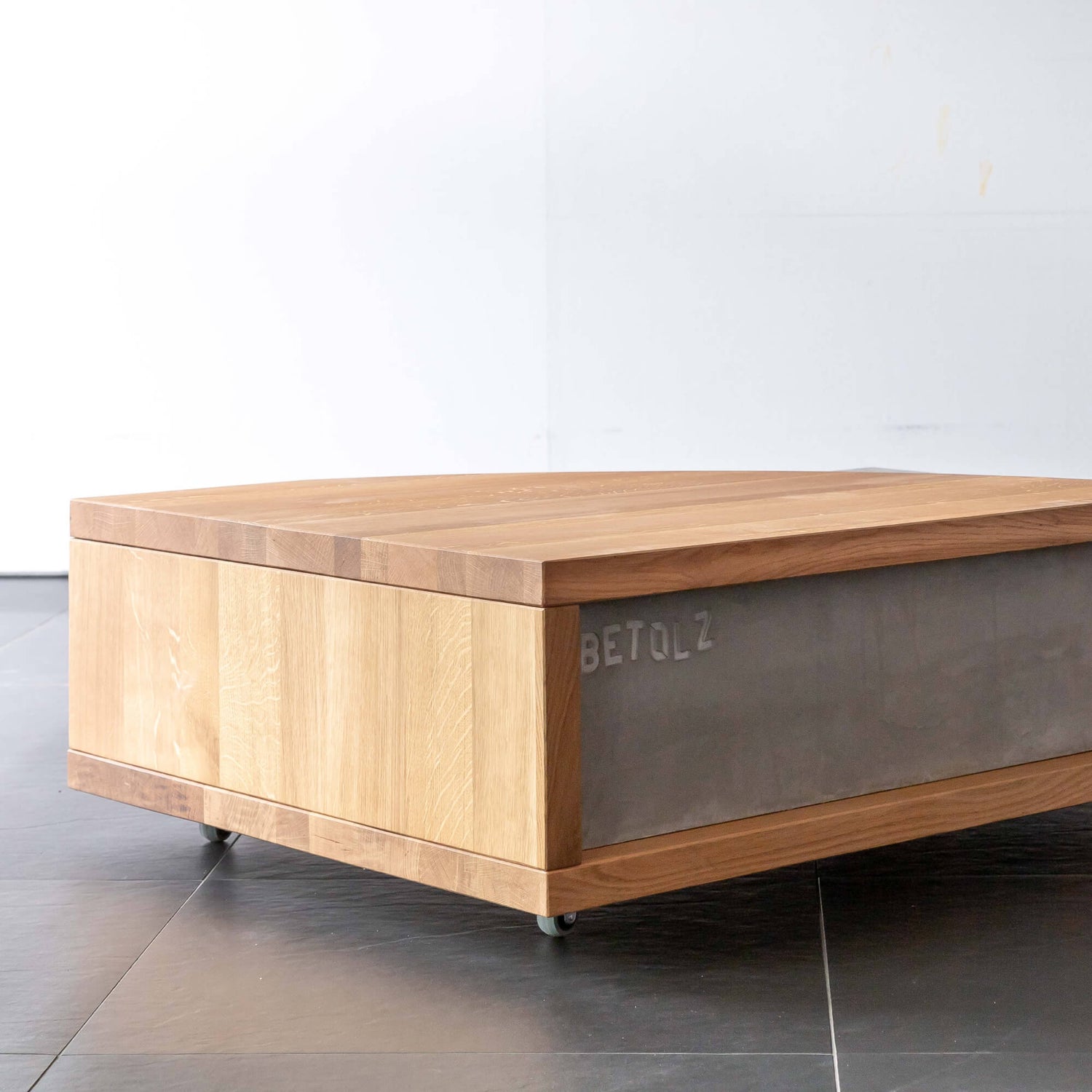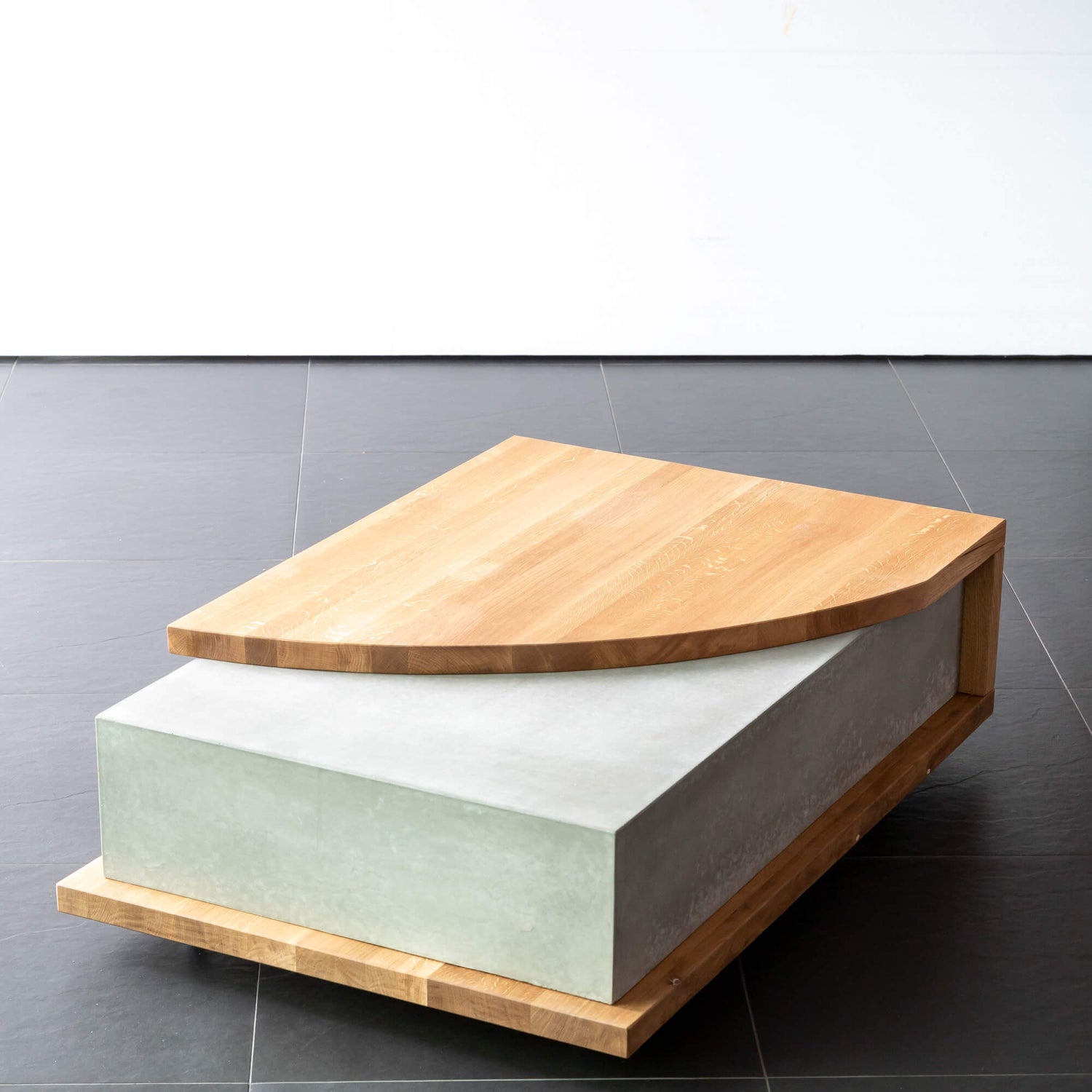 A real eye catcher
With the PAUL coffee table, you have the freedom to design your living room according to your preferences and style. Whether you want to create a classic or modern atmosphere, PAUL offers you different color options, from timeless anthracite to fresh white. You also have the choice of wood types between oak, ash and walnut. In this way you can underline your individual style of living and look forward to a coffee table that suits you and your home perfectly.
At your home in 3 months
Individually produced for you
Secure payment
Secure payment and shopping
Thats what our customers say