Dining table LISA
Regular price

2.900,00€

inkl. MwSt.

Sale price

2.900,00€

inkl. MwSt.
At your home in 3 months
Free shipping from 50€ (DE/AT)
Eye catching design
Handmade in Germany
 description
When you see our LISA dining table for the first time, you can hardly imagine that the thin table top is made of concrete. But concrete is such a wonderfully versatile material that it doesn't just come in bulky. So we have created a table whose table top and frame are filigree, but still stable and modern. Our LISA is perfect especially for lovers of minimalism or the Scandinavian furnishing style. Up to eight people can sit comfortably at the table dimensions of our product example. The concrete is almost non-porous and sealed and thus optimally protected against stains and dirt. So if a glass of wine is spilled or otherwise spilled, the table top doesn't matter. You can live at this table. The steel table frame, which can be powder-coated in different colors, provides additional stability.kann.
Are you still unsure Then üü Convince yourself with our

 

CONCRETE PATTERN

.
Note: this item is not prefabricated and will only be made for you after your order has been received.
product info
materials
Concrete table top: high-strength, fine-pored designer concrete

Surface sealed

Colored table legs: powder-coated steel

Table legs blank: stainless steel
product details
Dimensions (L x W x H): 300cm x 120cm x 75cm
Weight per piece: 300kg
Dimensions (L x W x H): 250cm x 110cm x 75cm
Weight per piece: 240kg
Dimensions (L x W x H): 220cm x 100cm x 75cm
Weight per piece: 180kg
Dimensions (L x W x H): 200cm x 90cm x 75cm
Weight per piece: 160 kg
Dimensions (L x W x H): 180cm x 80cm x 75cm
Weight per piece: 130 kg
Dimensions (L x W x H): 160cm x 70cm x 75cm
Weight per piece: 100 kg
scope of delivery
Dining table LISA

Delivery: by freight forwarder free curbside
FAQs - frequently asked questionsn

Leaves water or dirt stains on the concrete?
We seal the surface of the concrete so that it is dirt and water repellent. This allows you to easily wipe the surface and the surface will remain stain-free.
How is the table delivered??
The table will be safely delivered curbside to your front door with our partner forwarding agency.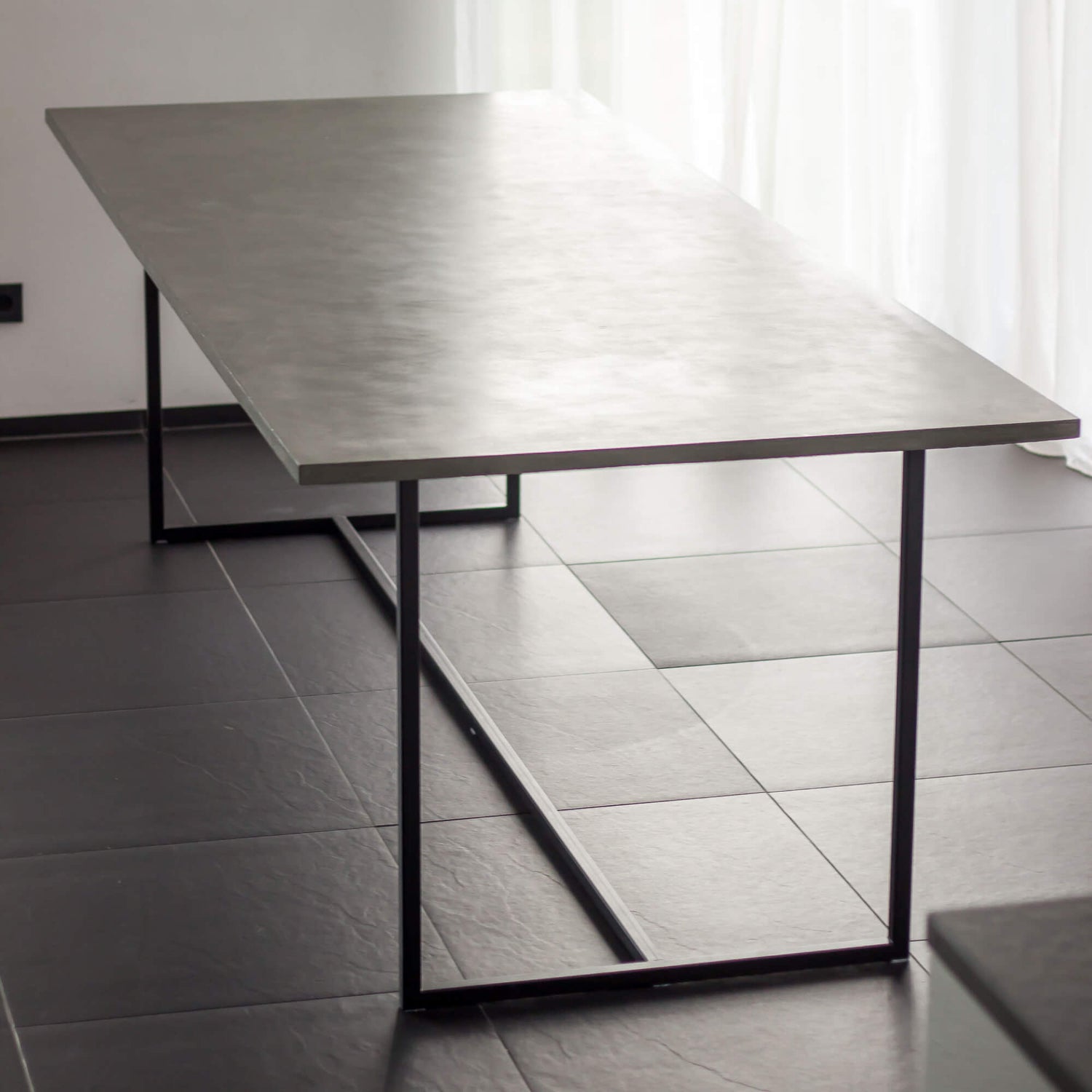 Stylish design
The LISA dining table is characterized by its filigree and modern design. It is particularly suitable for lovers of minimalism and Scandinavian furnishing style.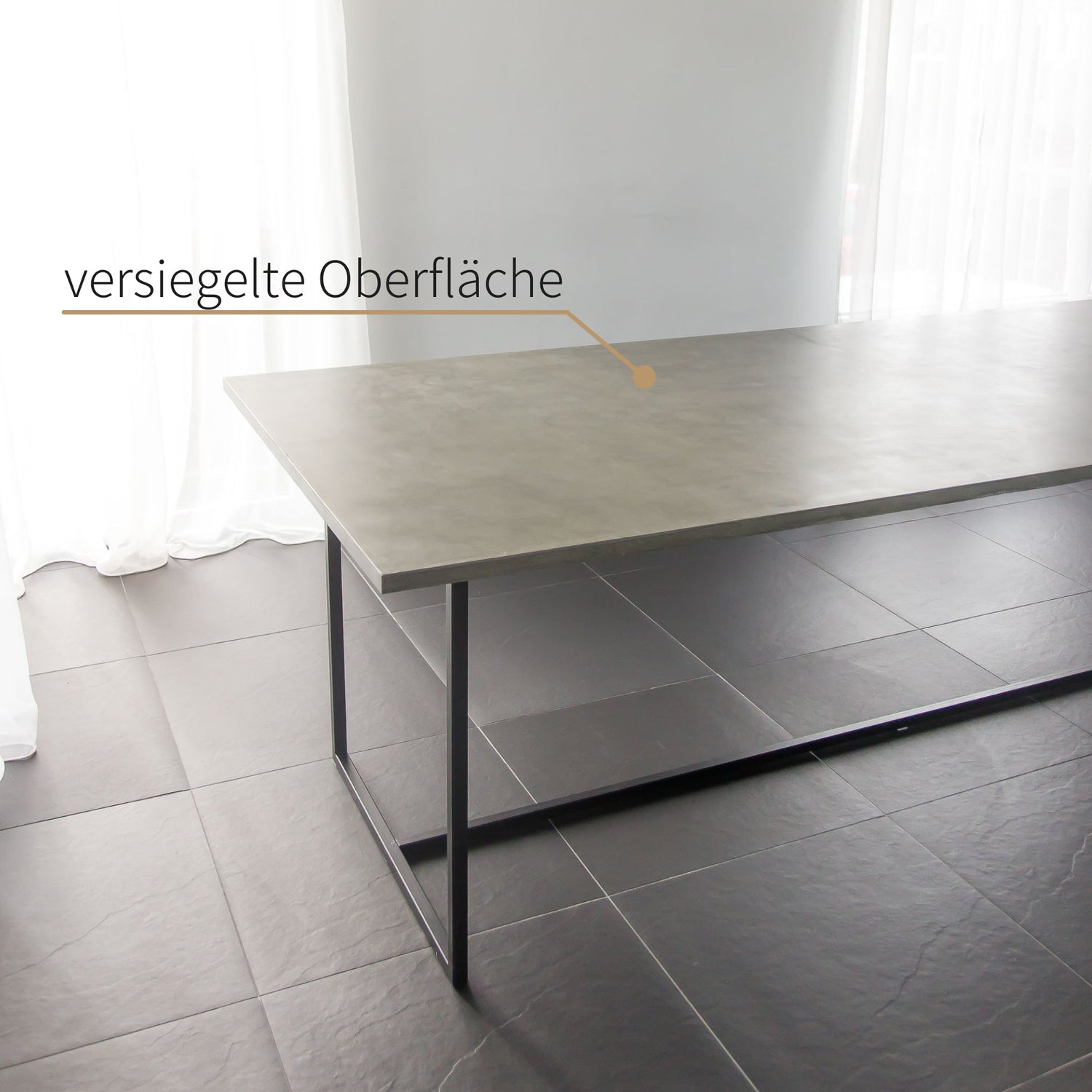 High-quality materials
The tabletop of the LISA dining table is made of fine-pored, high-strength concrete and is sealed to provide optimal protection against stains and dirt. The table legs are made of steel and are available powder-coated in various colors or in bare stainless steel.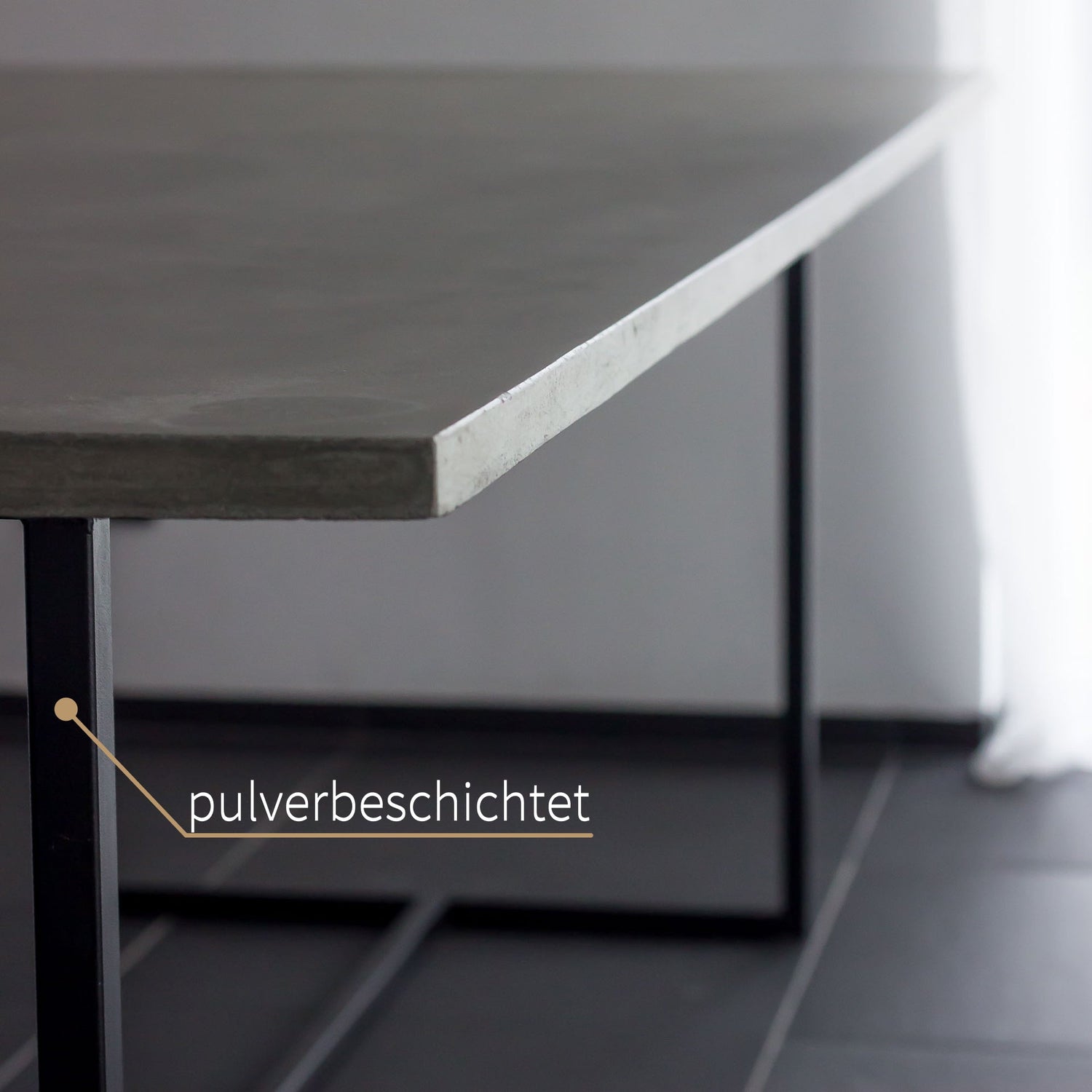 Unique table frame
The table legs of the LISA dining table are also available powder-coated or in stainless steel, so that they can be adapted to your furnishing style.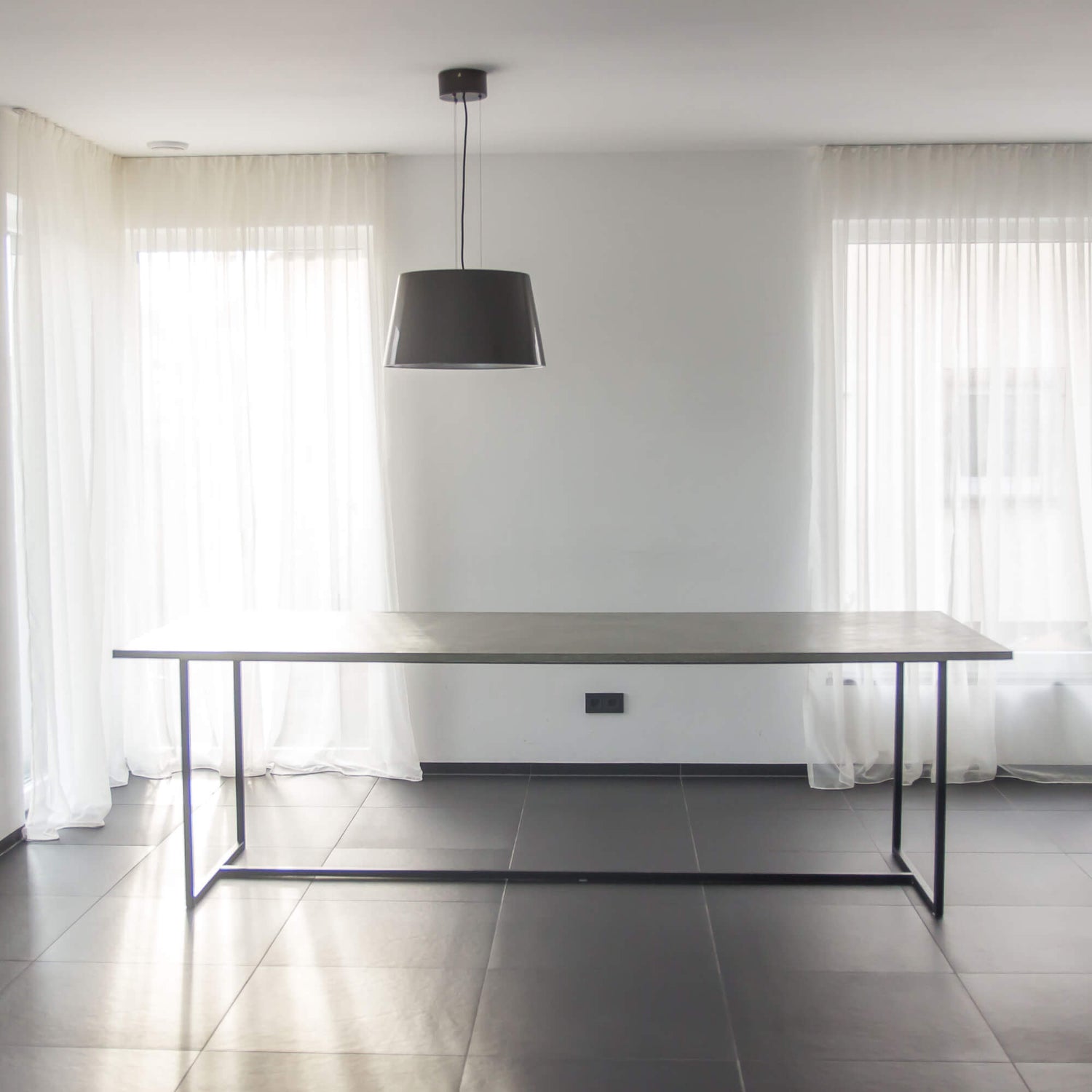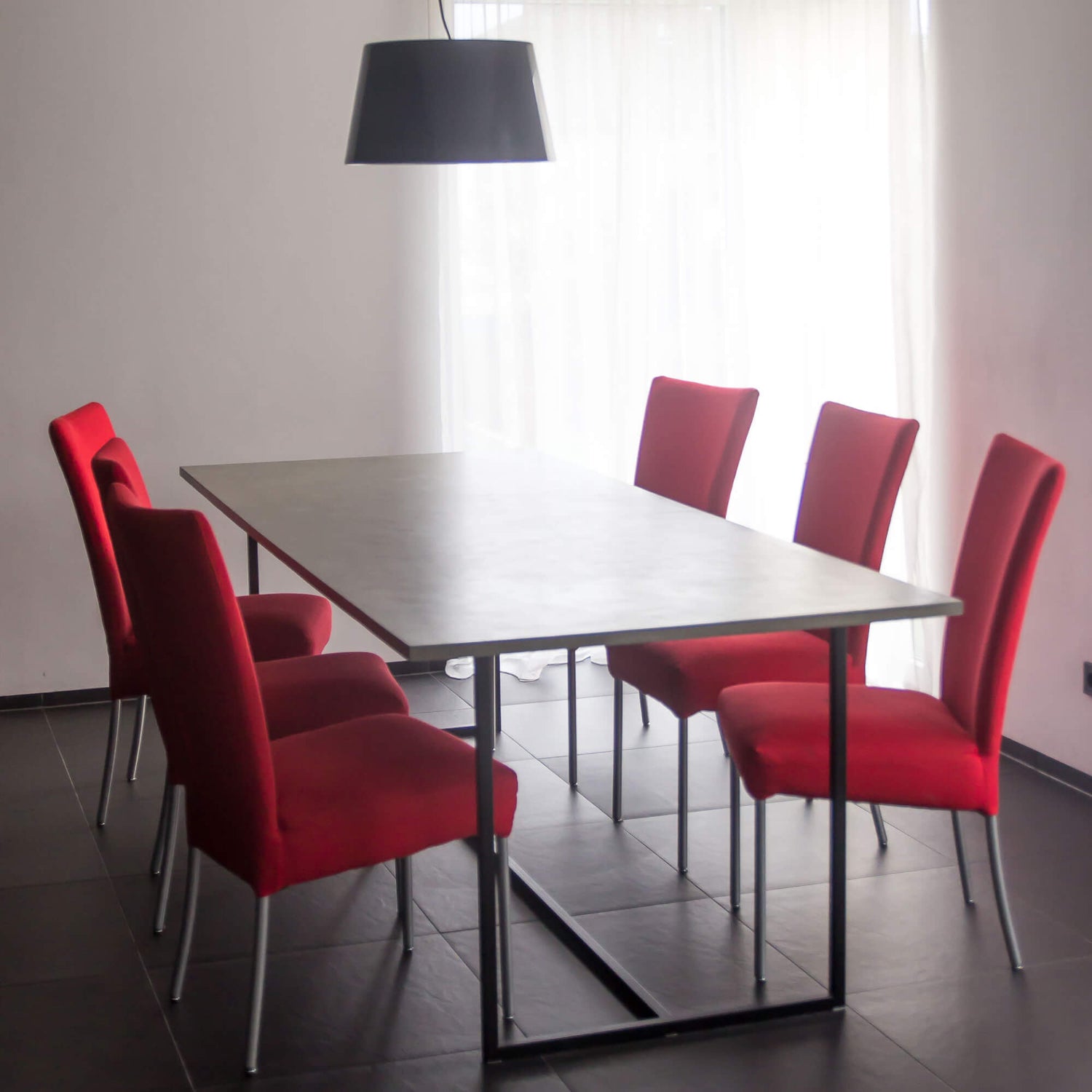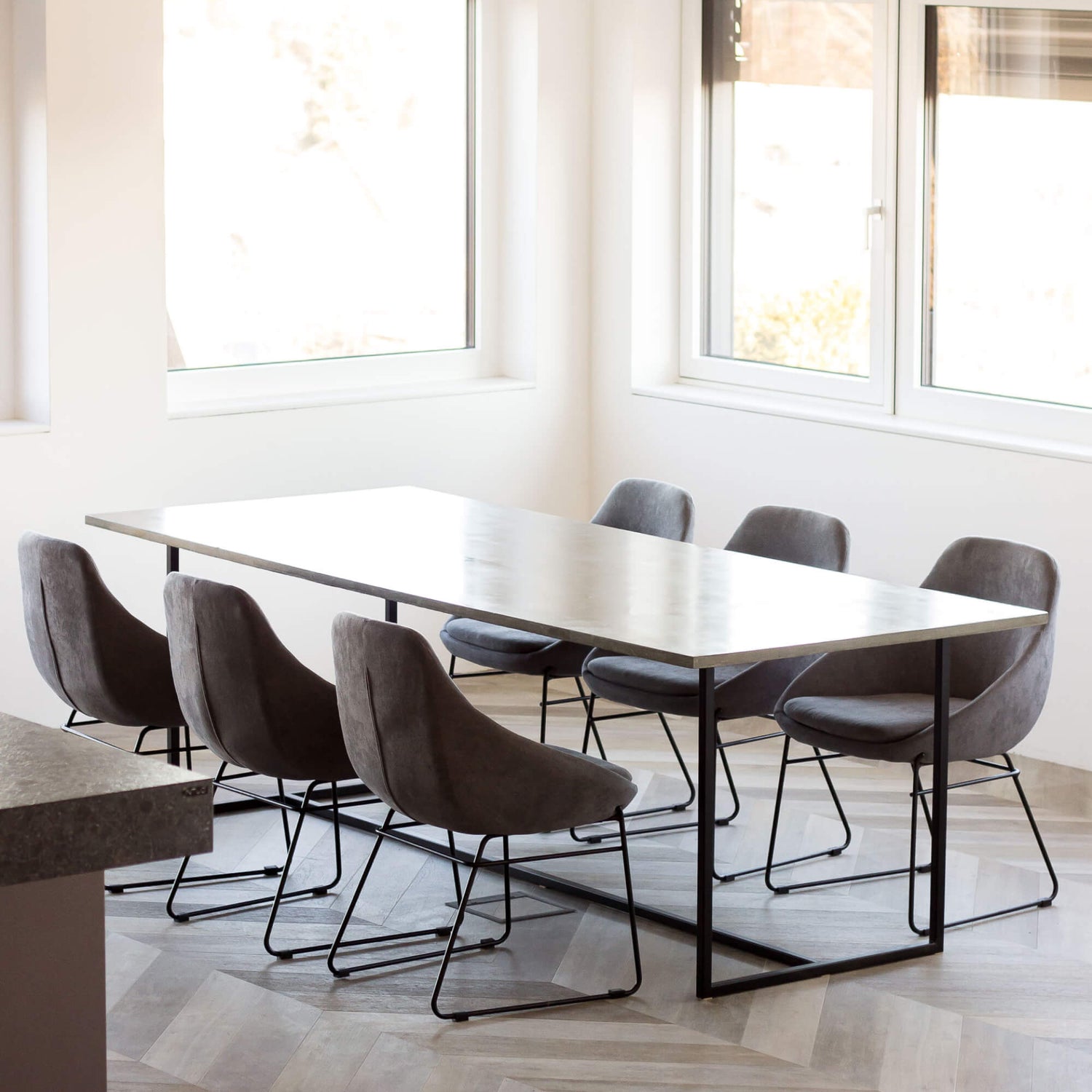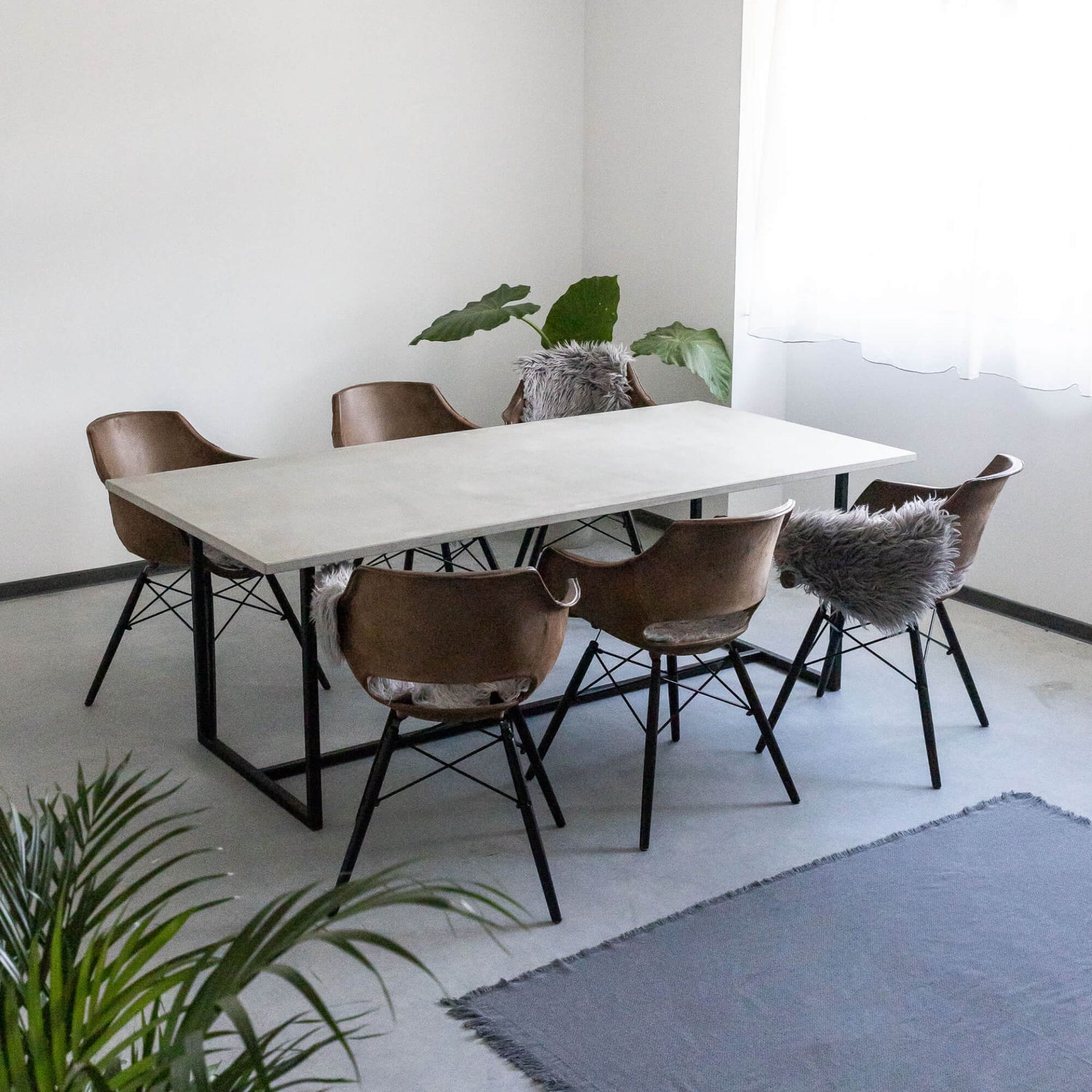 variety
To ensure that the table fits perfectly with your interior, you have the option of choosing the color of the table top and the frame. These options allow you to create your own unique piece that suits your taste and style perfectly.
At your home in 3 months
Individually produced for you
Secure payment
Secure payment and shopping
Thats what our customers say