Stand fire LUCEO
Regular price

179,00€

inkl. MwSt.

Sale price

179,00€

inkl. MwSt.
At your home in 1-3 working days
Free shipping from 50€ (DE/AT)
Eye catching design
Handmade in Germany
DAS KÖNNTE DIR AUCH GEFALLEN
Description

Stand fire LUCEO - fascination light and warmth


People have gathered around the fire for thousands of years. The light and warmth that emanate from the fire provide comfort that is rarely found anywhere else. You enjoy life and time by the fire. With loved ones, with friends, pleasant hours pass there and memories are created for the whole life. You often think back to the company and the pleasant conversations for years.
With our LUCEO standfire, we make the fire a little bit more exciting and the play of flames a little livelier. We twisted the flame and stretched it out so you can enjoy it even more.
The spinning flame is absolutely mesmerizing and one can spend hours watching the swirling flames.
LUCEO radiates a heat of 2500W and thus replaces any patio heater.
Not yet certified for indoor use.


product info
materials
high-strength, hand-flattering design concrete
product details
Height 54.0cm
Diameter glass: 13.0 cm
Diameter base: 15.0 cm
Heat output: 2500W
operating resources
Ethanol gel (not included)
scope of delivery
1x standing fire (incl. ethanol cup, extinguishing lid and glass tube)
FAQs - frequently asked questionsn
How do I light my LUCEO?
When cold, you can remove the glass and easily ignite the ethanol gel, which is in a container in the base, with a lighter or match.
How long does my LUCEO burn with 500ml ethanol?
500ml ethanol gel is enough for a burn time of 70-80min.
How do I delete my LUCEO?
Your LUCEO comes with a matching concrete lid. This is not only beautiful, but also useful! Because this lid serves as an extinguishing tool. Just put it on yours LUCEO and already it gets no more oxygen and goes out.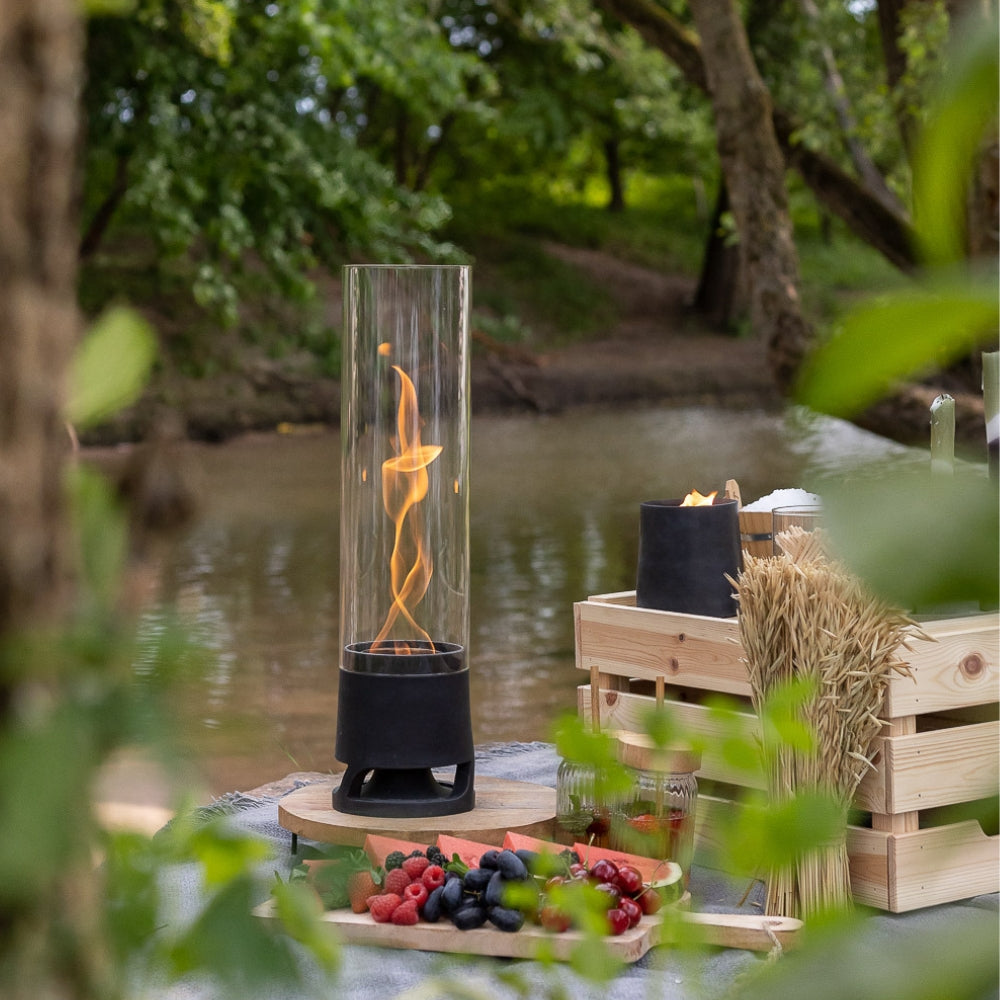 Unique play of flames
With the LUCEO standing fire, you experience the classic fire in a completely new way - the rotating flame is absolutely fascinating and invites you to look at it for hours.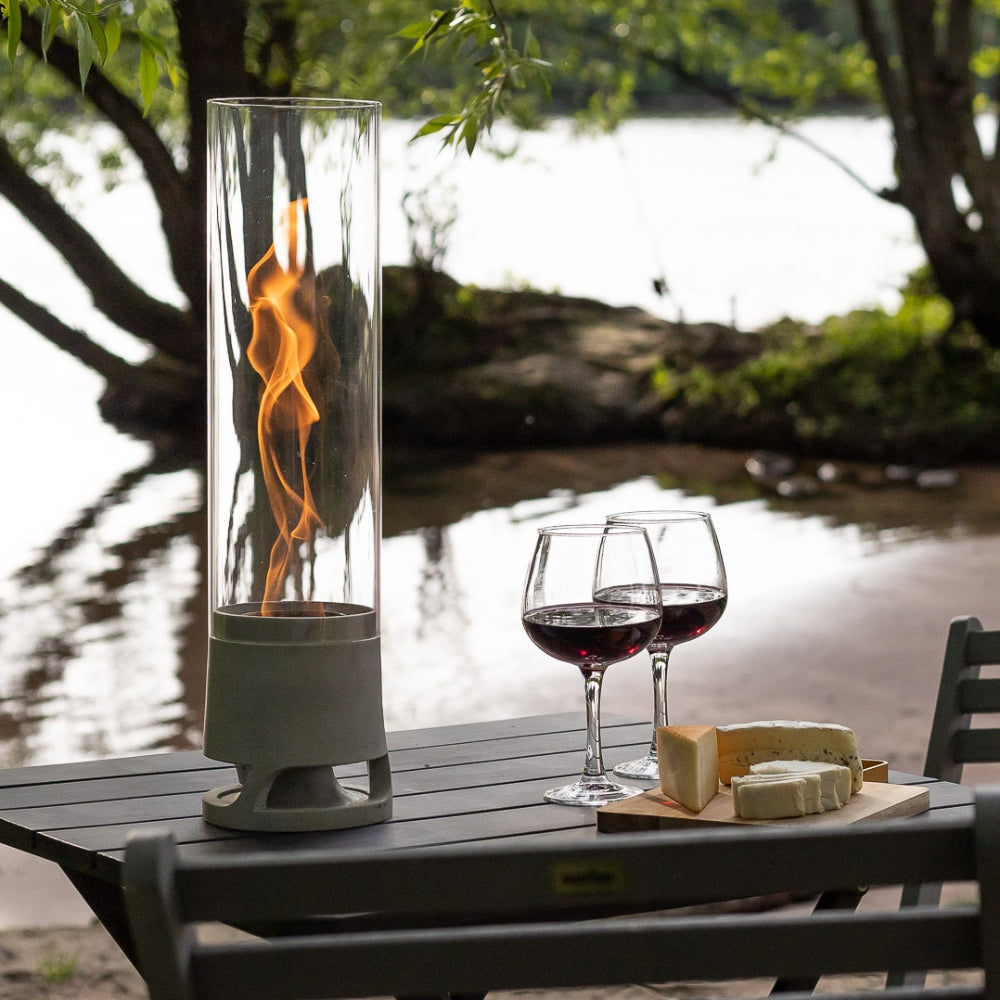 durable material
The LUCEO standing fire consists of high-strength, fine-pored design concrete and is therefore very durable. The dimensions of 54 cm high, 13 cm glass diameter and 15 cm base diameter round off the elegant appearance.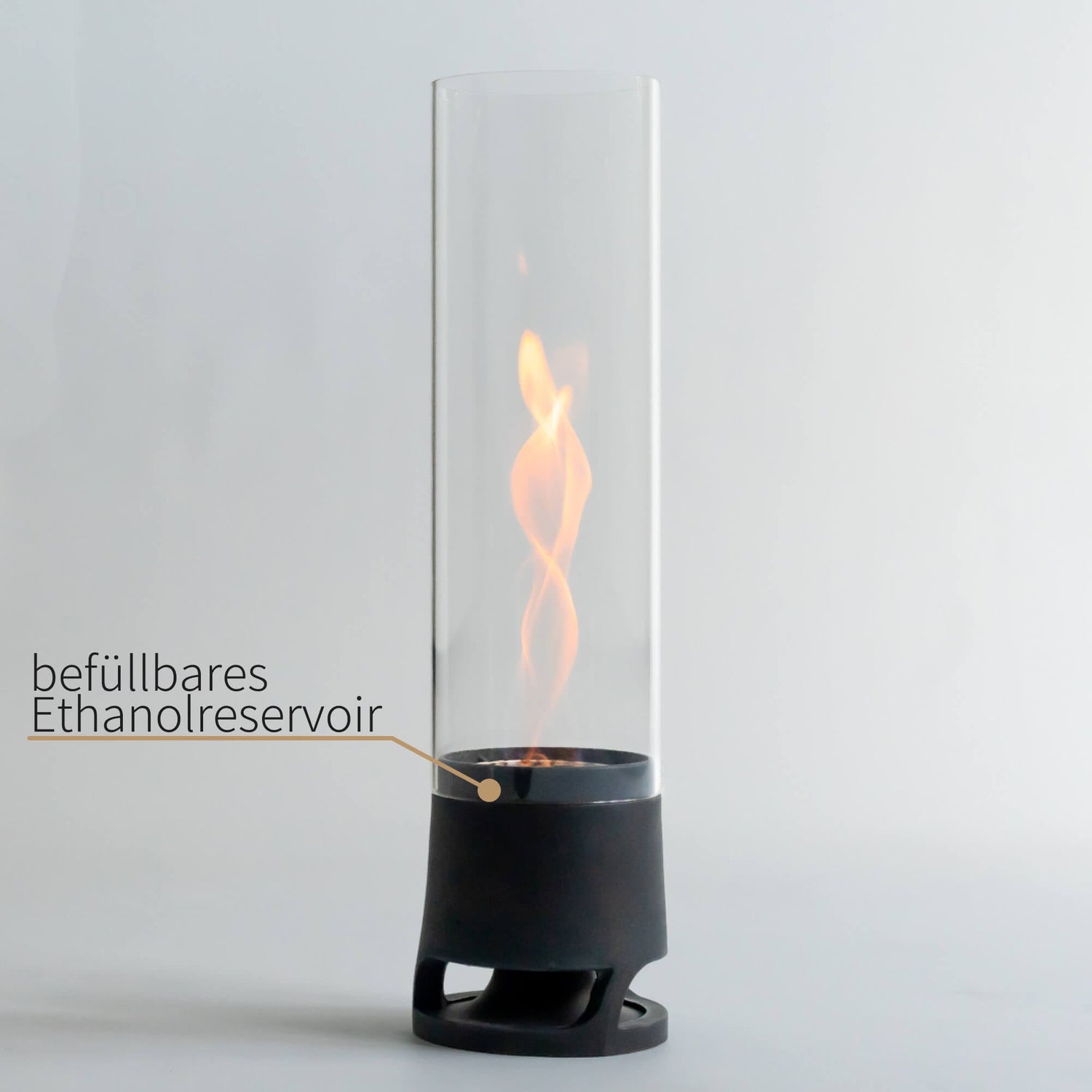 security features
The LUCEO stand fire offers reliable protection through a safe stand function, a fillable ethanol reservoir and safety glass.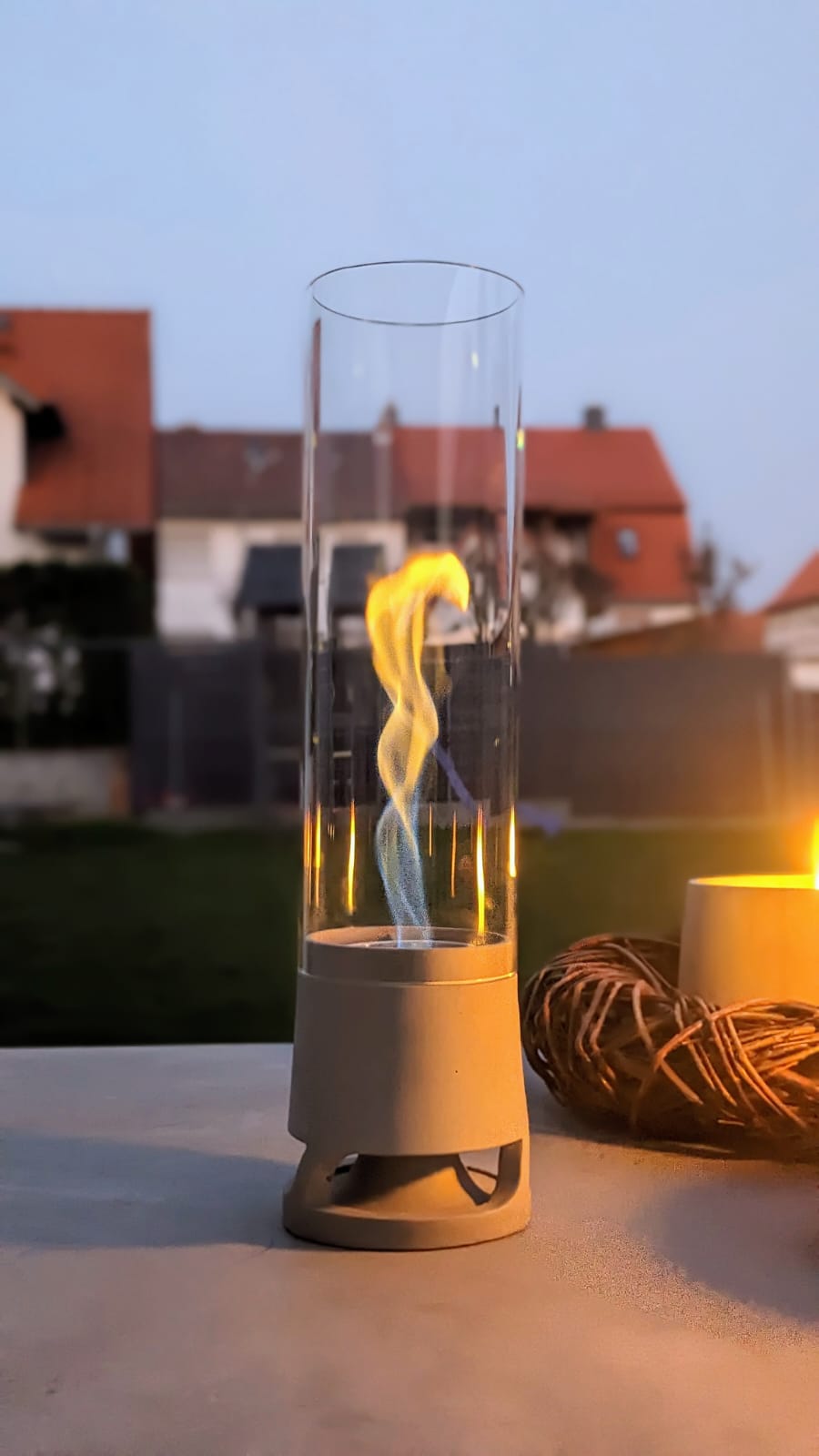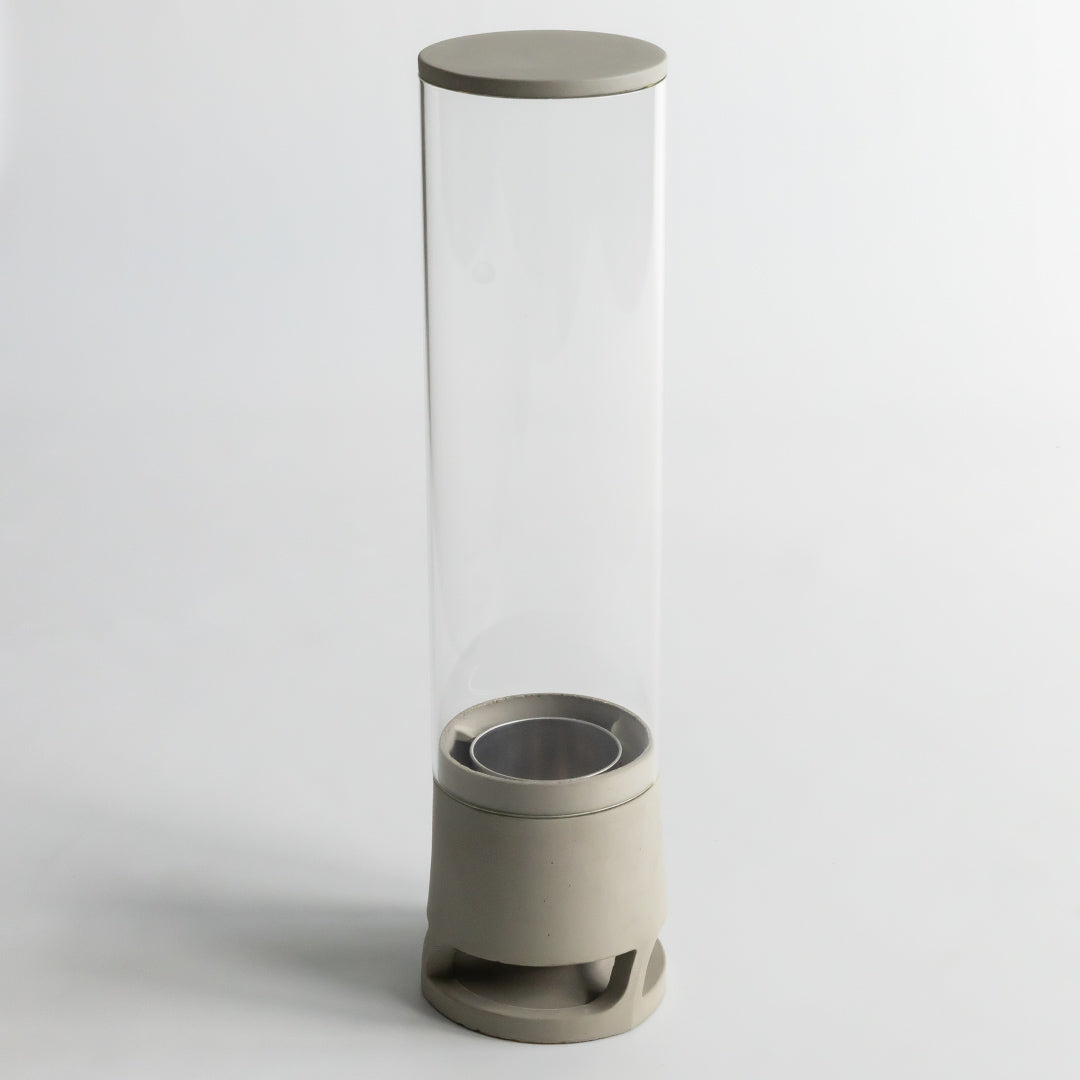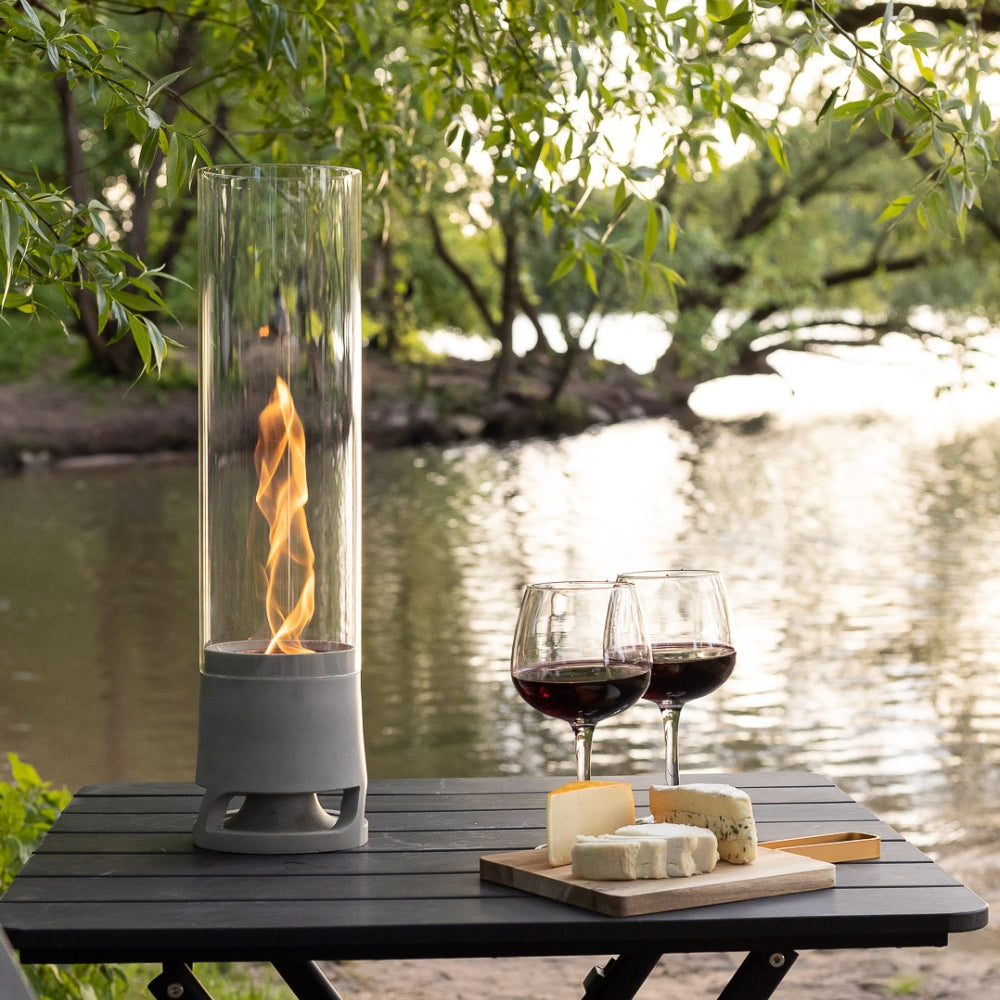 A real eye catcher
You will hardly find a unique product like this in any apartment - with a breathtaking play of flames, the LUCEO standing fire is an eye-catcher in every home!
Free shipping (D&AT)
Insured shipping with DHL
Secure payment
Secure payment and shopping
Thats what our customers say